Travel photography is an alluring profession that combines the passion for exploration and the art of capturing stunning images. It offers endless opportunities for creativity, personal growth, and connecting with people and places worldwide. This comprehensive guide will delve into the essentials of becoming a travel photographer, covering everything from honing your skills to marketing your work and forging a sustainable career.
Essential Skills and Knowledge for Travel Photography
To excel as a travel photographer, you must develop a strong foundation in photography techniques, post-processing, storytelling, and adaptability. These skills will contribute to your ability to create captivating images that resonate with viewers.
Photography Techniques
Composition: Master the rule of thirds, leading lines, and framing to create visually appealing images. Learn to balance negative space and utilize symmetry to enhance your compositions.
Lighting: Experiment with natural and artificial lighting techniques to capture your subjects in their best light. Understand the golden and blue hours, and practice using diffusers and reflectors for better light control.
Exposure: Understand the aperture, shutter speed, and ISO to control the amount of light in your images. Learn to read histograms and use exposure compensation to achieve the desired brightness in your photos.
Depth of Field: Manipulate focus to create depth and draw attention to specific elements in your photos. Experiment with various aperture settings to control the depth of field and achieve the desired level of background blur.
Long Exposures: Master the art of long exposures to capture movement, create dramatic skies, or achieve silky water effects in your images.
Post-Processing
Image Editing Software: Familiarize yourself with tools like Adobe Lightroom and Photoshop for editing your images. Learn to use presets and create custom edits to streamline your workflow.
Color Correction: Adjust white balance, saturation, and contrast to make your images look more vibrant and true to life. Use color grading techniques to achieve a consistent look across your body of work.
Retouching: Remove imperfections and enhance your images using cloning, healing, and other techniques. Learn when to retouch and when to preserve the authenticity of your images.
HDR and Panoramas: Combine multiple exposures to create high dynamic range (HDR) images or stitch together several images to create stunning panoramas.
Storytelling through Images
Learn to convey a story or emotion through your photographs, capturing the essence of a place or the people who inhabit it. Develop your narrative skills and learn to evoke a sense of place through your images. Understand the importance of timing, and anticipate decisive moments to capture the essence of a scene.
Adaptability and Problem-Solving
Prepare to tackle unexpected challenges, from changing weather conditions to gear malfunctions. Learn to improvise and find creative solutions to overcome obstacles in the field. Develop your ability to adapt to various shooting environments and be prepared to work with different subjects, cultures, and languages.
Building Your Travel Photography Kit
A reliable and versatile kit is essential for capturing various subjects and conditions as a professional travel photographer. Your gear should be suited to your unique needs and style while being portable and resilient.
Camera Body and Lenses
DSLR vs. Mirrorless Cameras: Consider the size, weight, image quality, and battery life when choosing a camera body. Mirrorless cameras are generally smaller, lighter, and more portable than their DSLR counterparts, making them an excellent choice for photographers who need to travel light. The compact size and reduced weight of mirrorless cameras make them easier to carry and handle during long days of shooting, and they take up less space in your luggage.
Plus, the advances in mirrorless camera technology have resulted in top-notch image quality and performance, rivaling DSLRs. If you're looking for a camera that combines convenience with high-quality images, a mirrorless camera is ideal for travel photography.
Lens Selection: Invest in a wide-angle lens for landscapes, a telephoto lens for wildlife, and a prime lens for portraits and low-light situations. Familiarize yourself with the characteristics and capabilities of various lenses, such as focal length, aperture, and image stabilization.
Essential Accessories
Tripod: A sturdy and lightweight tripod is crucial for long exposures, low-light photography, and achieving sharp images. Consider using a good flexible tripod to save space.
Filters: Utilize polarizing, neutral density, and UV filters to enhance your images and protect your lenses. Understand when and how to use each filter type to maximize their benefits.
Spare Batteries and Memory Cards: Always carry extra batteries and memory cards to avoid running out of power or storage while shooting. Invest in high-quality memory cards with fast read and write speeds to minimize buffering time and ensure reliable performance.
Camera Bag: Invest in a high-quality, weather-resistant camera bag to keep your gear organized. Look for a bag with customizable compartments, comfortable straps, and easy access to your equipment.
Optional Gear
Drone: Capture stunning aerial shots with a drone, but comply with local regulations. Familiarize yourself with drone flight techniques and safety guidelines to prevent accidents and damage to your equipment.
Underwater Housing: Protect your camera while shooting underwater or in wet conditions. Research the best housing options for your camera model and consider investing in additional accessories, such as underwater strobes or focus lights.
External Flash: Improve your low-light photography with an external flash. Learn to use flash modifiers, such as diffusers and reflectors, to soften and control the direction of light.
Remote Shutter Release: A remote shutter release can help you capture long exposures without a camera shake, and it's also useful for self-portraits or group shots.
Developing Your Style
Creating a unique and consistent visual identity is vital to standing out as a travel photographer. Your style will set you apart from others and help you build a loyal following.
Finding Inspiration
Browse photography blogs, social media platforms, and galleries to discover what resonates. Please take note of the styles and techniques that appeal to you and consider how to incorporate them into your work.
Experimenting with Different Techniques and Subjects
Push your creative boundaries by trying various styles and subjects like street photography, landscapes, or wildlife. Explore different genres of travel photography, like architectural, cultural, or adventure photography, to diversify your portfolio and discover your passions.
Creating a Unique Visual Identity
Develop a signature style that sets your work apart from others, whether it's through color palettes, composition, or subject matter. Your unique visual identity should reflect your personality and perspective, allowing viewers to connect with you and your work.
Consistency in Your Work
Ensure your body of work is cohesive by maintaining consistency in style, editing, and overall aesthetic. This consistency will help build brand recognition and make it easier for potential clients to identify your work.
Building a Strong Portfolio
An impressive portfolio is essential for showcasing your skills and attracting clients. Your portfolio should demonstrate your versatility, creativity, and technical expertise while remaining true to your unique style.
Selecting Your Best Images
Choose a diverse range of high-quality images representing your skills, style, and versatility. Be critical in your selection process, and include only your best work to make a lasting impression on potential clients and followers.
Organizing Your Portfolio by Themes or Locations
Curate your portfolio to showcase your work engagingly and coherently, grouping images by themes or geographical locations. This organization will help viewers navigate your portfolio quickly and appreciate the depth and breadth of your work.
Presenting Your Work Online
Website: Create a professional website with your portfolio, an about section, and contact information. Optimize your site for search engines to increase visibility and attract more visitors.
Social Media Platforms: Utilize platforms like Instagram, Facebook, and 500px to share your work and engage with potential clients and fellow photographers. Social media is invaluable for networking, self-promotion, and discovering new opportunities.
Updating Your Portfolio Regularly
Refresh your portfolio with new and relevant work to demonstrate your growth and commitment to your craft. Regular updates will show potential clients you are active and passionate about your work.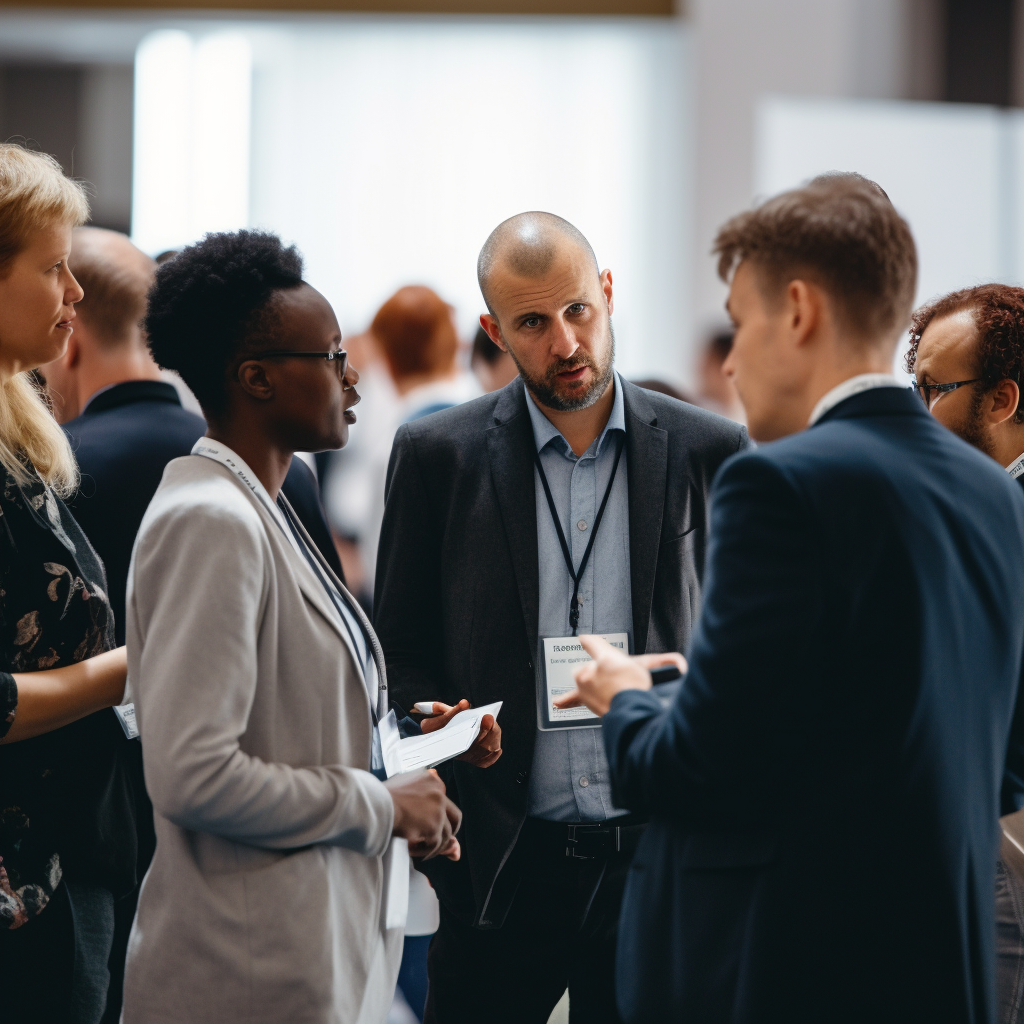 Networking and Marketing Yourself as a Travel Photographer
Building connections and promoting your work are crucial aspects of a successful travel photography career. Networking and marketing will help you gain exposure, secure clients, and establish a strong reputation in the industry.
Creating a Professional Online Presence
Establish a consistent online presence across your website and social media platforms to make it easy for clients to find and recognize your work. Use your online presence to showcase your unique style, share your experiences, and provide insights into your creative process.
Attending Photography Workshops and Conferences
Network with fellow photographers and industry professionals by participating in workshops, conferences, and other events. These gatherings can offer valuable learning experiences and opportunities to forge lasting connections.
Collaborating with Other Photographers and Industry Professionals
Forge meaningful connections and seek collaborations with other photographers, editors, and clients. Collaborations can lead to new opportunities, learning experiences, and increased exposure to your work.
Pitching Your Work to Publications and Clients
You can approach publications, travel agencies, and other potential clients with a strong pitch highlighting your unique selling points. And make sure your "pitch" showcases your work. Tailor your pitch to each client and demonstrate how your photography can add value to their brand or publication.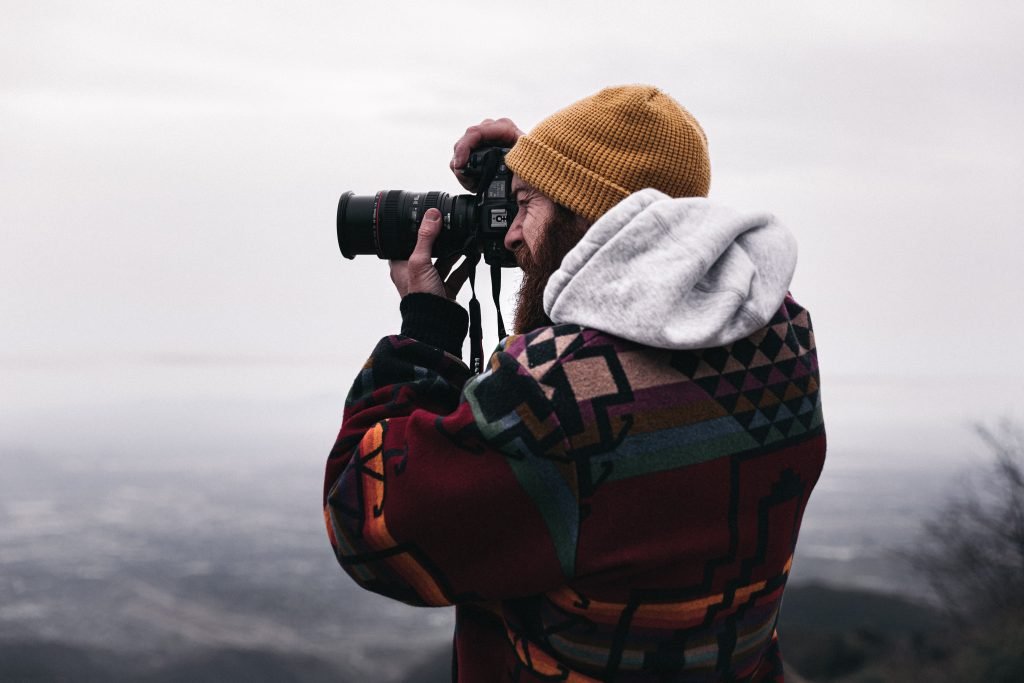 Finding Work as a Travel Photographer
Explore various avenues to secure paid work and diversify your income streams as a travel photographer. Pursuing multiple sources of income can ensure financial stability and allow you to focus on your passion.
Freelance Opportunities
Stock Photography: License your images through stock photography websites like Shutterstock, Adobe Stock, or Getty Images. Stock photography can provide a steady stream of passive income, especially if your images are in high demand.
Working with Travel Agencies and Tour Operators: Offer your services to create promotional materials, such as brochures, websites, or social media content, for travel agencies and tour operators. These clients often require high-quality images to showcase their destinations and experiences.
Licensing Images: License your images directly to clients, such as hotels, airlines, or tourism boards, for marketing purposes. Licensing fees can vary based on the scope of usage, exclusivity, and duration of the agreement.
Pitching Stories and Photo Essays to Magazines and Websites
Develop compelling photo stories or essays and submit them for publication to travel magazines, websites, and blogs. These outlets often pay for high-quality content, and having your work published can increase your exposure and credibility.
Commercial and Advertising Work
Pursue commercial projects, such as shooting images for ad campaigns, product launches, or sponsored content. Commercial work often pays well and can provide valuable experience working with clients and meeting their needs.
Teaching Workshops and Online Courses
Share your expertise by teaching photography workshops or creating online courses. Teaching can be rewarding to share your knowledge, engage with fellow photographers, and generate additional income.
Selling Prints and Merchandise
Offer high-quality prints, calendars, or other merchandise featuring your work for sale on your website or at art fairs. This income stream can help supplement your earnings and increase your brand visibility.
Navigating the Legal Aspects of Travel Photography
Understanding the legal aspects of travel photography is essential for protecting your work and ensuring compliance with local regulations.
Model and Property Releases
Familiarize yourself with the requirements for obtaining model and property releases, as these releases can be necessary when using images for commercial purposes. Ensure you have the proper permissions before using images of people or private property in your work.
Copyright and Licensing
Protect your intellectual property by registering your images with the appropriate copyright office and understanding the terms of licensing agreements. When licensing your images, be aware of your rights as a photographer and your client.
Drone and Underwater Photography Regulations
Stay up-to-date with a drone and underwater photography regulations in the locations you plan to shoot. Different countries and regions have varying rules governing the use of drones and underwater equipment, so it's essential to research and comply with these regulations to avoid fines or legal issues.
Travel Insurance and Gear Protection
Invest in travel insurance and gear protection to safeguard against accidents, theft, or damage to your equipment while on the road. You can research different insurance options to find the best coverage for your needs and the specific risks associated with travel photography.
Maintaining Longevity and Success in Travel Photography
Ensure long-term success and fulfillment in travel photography by maintaining a healthy work-life balance, staying current with industry trends, and continuously learning.
Balancing Work and Personal Life
Find a balance between your professional and personal life to avoid burnout and maintain overall well-being.
Staying Current with Industry Trends and Technology
Keep up with the latest advancements in photography equipment, software, and industry trends to stay competitive and improve your craft.
Continuous Learning and Skill Development
Invest in ongoing education through workshops, online courses, and mentorships to refine your skills and expand your knowledge.
Building a Loyal Audience and Client Base
Cultivate a dedicated following and maintain strong client relationships to secure repeat business and referrals.
Conclusion: Becoming a Travel Photographer
With this comprehensive guide, you are now well-equipped to pursue a successful career as a travel photographer. You can make a living doing what you love by honing your skills, investing in the right gear, and marketing yourself effectively.
Embrace your passion for photography and travel, and let your unique style and vision guide you on this exciting journey. Remember to stay adaptable, continuously learn, and strive for excellence as you embark on becoming a travel photographer.
FAQ
How much do travel photographers get paid?
The income of travel photographers can vary greatly depending on factors such as experience, location, client base, and the type of work they do. On average, travel photographers earn anywhere from $30,000 to $60,000 annually. Some highly experienced or in-demand photographers may earn even more.
What education do you need to be a travel photographer?
There isn't a specific educational requirement to become a travel photographer. However, many aspiring photographers pursue formal education or training to improve their skills and knowledge. Some options include:
Photography degree or diploma: A college or university degree in photography or a related field, such as visual arts or multimedia, can provide a solid foundation in technical skills, composition, and editing techniques.
Photography workshops and courses: Many professional photographers and institutions offer workshops or short courses in various aspects of photography, such as lighting, composition, post-processing, or specialized genres like travel, landscape, or wildlife photography. These courses can help you learn specific skills or techniques and offer valuable hands-on experience.
Online courses and tutorials: There is a wealth of online resources, including courses, tutorials, and video lessons, that cover a wide range of photography topics. These resources can be a convenient and cost-effective way to learn at your own pace.
Mentorship and internships: Learning from an experienced travel photographer through mentorship or internship can provide invaluable insights, hands-on experience, and networking opportunities.
Are travel photographers in demand?
The demand for travel photographers can fluctuate depending on market trends, global economic conditions, and the rise of digital platforms. However, skilled travel photographers are still in demand for various projects and purposes.
Travel photographers can find work with travel agencies, tour operators, hotels, airlines, and tourism boards, creating marketing materials and promotional content. Additionally, they may collaborate with travel magazines, blogs, and websites to produce photo essays, travel stories, and other editorial content.
The growing popularity of social media platforms, such as Instagram, has also opened up opportunities for travel photographers to collaborate with brands and influencers on sponsored content and advertising campaigns.