We all know that this is an important question, but it can be challenging to find the answer. As a photographer, it is important to know, can I take my camera bag on the plane? The answer is according the tsa.gov is, yes! You need to check with your airline first and follow their guidelines for carrying a expensive DSLR camera on board. If you have any additional questions contact the tsa.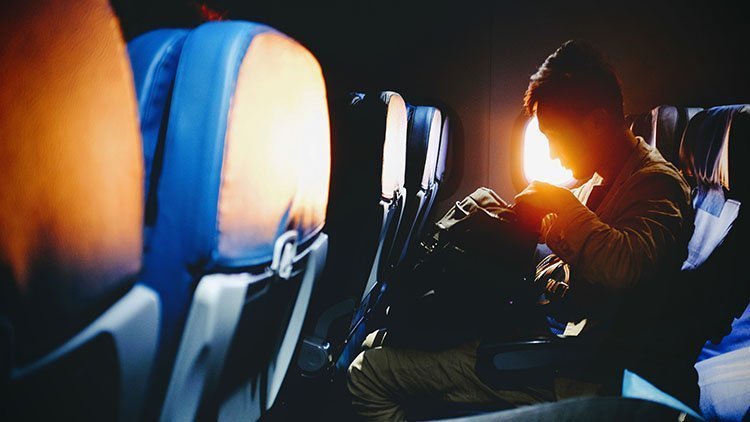 When you embark on a trip, there are many things to take care of before your flight including making sure that all the equipment is in order and ready for when it's time. What's one thing that should never go unnoticed? Your camera equipment! You'll want to make sure you have all your gear at hand, so it's best to have a plan.

Taking Your Camera Through Airport Security
When traveling through an airport with digital cameras and a tripod in tow, there are some rules that you must follow. Here's what you should do to get through security without any hassle:
Camera Gear Must Be In a Bag
The first thing to remember is that your camera gear must be in a bag, case, or cover. This is where camera backpacks come in. Camera bags and cases are perfect for this because they're designed to hold all your gear, so you can easily pack it away when not in use.
Be Careful of Certain Substances
You should be aware that if you have any liquids, aerosols, or gels in your camera bag, you will need to follow TSA requirements about these items. Also, if you're traveling with film, we recommend you have TSA visually inspect the camera film. Learn more about bringing film on a plane.
Check for Security Requirements
Check with the Transportation Security Administration (TSA) before flying. This will help ensure that the process goes smoothly. And you won't have anything confiscated when going through airport security.
Taking camera gear on board
Once you get past security personnel, it's time to take your camera bag onto the plane!
This is the part where you need to check with your airline. Each carrier has a different allowance when it comes to bringing camera gear on board. So be sure to find out what their specific rules are before flying.
In general, most airlines allow one carry-on and one personal item for free per passenger. That means that if you want to bring a DSLR camera bag on board, it would technically be a carry-on.
Once onboard, you can store your carry-on bag in the overhead bin. This is the safest place for it. The overhead bin accommodates more bags and suitcases, so you should have plenty of room!
Can I bring a camera bag and a personal item?
Yes, you can carry a camera bag and a personal item. You should be aware that there are baggage weight limits for both items combined. As long as your full bags weigh less than 50 pounds (23 kg), then it is okay. If not, you might have to pay some extra money or get rid of something from either one of the bags.

Tips for Flying With a Camera on an Airplane
Packing your camera for travel requires some planning. Here's how to successfully pack your camera without any hassle:
Don't Pack More Than You Need
Let's face it, we all tend to overpack. It's not because we like to haul around heavy luggage. It's because we would never know if we need extra clothing or toiletries. And so, we decide to include it.
When it comes to taking your camera on the plane, though, you have to ward off such acts as the lighter you travel, the better. This is why you should go with only the items that you would need during that travel.
For example, when it comes to lenses, you should pack only the versatile lenses instead of going with everyone you own. Traveling light also implies that you are more likely to keep the few items safe than going with all your gear.
Try Not to Stack Items in the Camera Bag
Pack the contents of the camera bag so that it is easy for the TSA agents to look through and assess it using the x-ray machine. The easier it is for them to identify the contents of your bag, the better it is.
Stacking items in the bag would most likely predispose that bag to extra inspection. So, save yourself and the agent the additional stress and do packing right. Stay on the safe side by keeping things organized and less stuffy.
Go for a Camera-Friendly Bag
If you were planning to customize just any bag and make it your camera bag, you should ditch that plan. There are bags specially made for packing cameras and other photography equipment.
There are also separate compartments to securely hold your camera body, lenses, and even drones. These compartments ensure that your camera gear is secure and you don't have different fragile items bumping into each other. It would also cut off the risk of stacking items as described above.
Know That the Bag Should Be Carry-On Luggage
Don't check your camera bag. Having your camera bag as a checked luggage is exposing it to a lot of risk factors for damages and theft. So, this further emphasizes the need to pack light.
The bag should be light enough for you to be able to carry it onto the plane. Save your toiletries and other extras for the luggage that gets checked. The closer the camera bag is to you at all times, the better.
Remove the Lens From the Camera
To keep the lens safe, you have to remove it from the camera. You might have done the packing correctly, but you'd never know what's going on inside the bag as it's moving about. Too much jostling and bumps could damage the delicate threads that connect the lens to the camera. If this happens, the camera is as good as useless. So don't leave your lens attached.
It is not enough to have a camera-friendly bag; you've got to take off some parts of the camera too. It might be stressful, but it is sure worth it. After removing the lens, be sure to use the camera body cap to safeguard the camera's sensor and its internal electronics.
Check Size Limits Before Your Flight
This tip will help you avoid checking your camera bag (you can thank me later):
One of the reasons luggage checking has become more common is that many people go overboard with their luggage. This thereby exceeds the acceptable cabin limit.
If your bag is close to the limits or exceeds it, you are putting your camera and other contents of the camera bag at the mercy of the security agents. Check what the size limit of the airline you'd be boarding is and then, pack accordingly.
Always Keep Your Bag In Sight
Keep your eyes on your money! You go through the security checkpoint to, to your gate, to the overhead compartment on the plane. There are many points where your camera bag could get stolen or mistakenly picked up by another passenger.
It's best to keep the bag where you can always see it. In most cases, the best place might not be the compartment directly above your seat. One on the other side of the plane might be your best bet, so you want to go for that.
Also, as you are being screened through the security checkpoint, you don't get distracted and forget about the bag. For extra security, attach a tag to your bag.
Don't Forget the Camera Charger
Depending on how long you'd be traveling for, you would need either extra spare batteries or the camera's charger. It would help if you went for the camera charger, though, as rules limit the number of lithium batteries each person can take with them on a plane.
Your camera battery sure has a lot of lithium in it, and so, in most cases, you can't travel with more than two batteries. Two batteries might not be sufficient for you, so; a charger is what you would have to fall back on. Except, of course, you don't mind getting more batteries when you get to your destination.
Get It Insured
Life is unpredictable, and anything could happen. It would be best to prepare for any situation that might arise. Get the contents of your camera insured against damages and theft—there is no better way.
Though it may be expensive, insurance is always worth the price. Keep in mind, though, that insurance does not cover whatever is on your memory card. So, you want to remove it and keep it on you at all times. You would feel more confident and have less cause to worry throughout your flight.
Though boarding a plane with your camera bag is possible, it is not without some risks. Stay on top of these risks by keeping the tips above in mind. Sticking to them would see that you and your camera bag have a pleasant and hassle-free flight.
FAQ
Do you have to take your camera out at airport security?
No, you don't have to take your camera out of your bag at airport security. However, if you have a laptop in your bag, you will need to remove it so that it can be placed in a separate bin for x-ray screening. Cameras are not required to be removed from bags.
Is it possible to bring your camera with you in checked luggage?
While it is possible to bring your camera with you in checked baggage, we don't recommend it. Cameras are delicate pieces of equipment, and the risk of them being damaged during transport is high. This also applies to disposable cameras. If you must check your camera, be sure to wrap it securely in padding, and consider placing it in a hard-sided lockable case. You should also remove any batteries or other loose items that could come loose during transit. By taking these precautions, you can help ensure that your camera arrives at your destination safely.