It can be unclear to know what you can and can't bring on a plane. It's especially true when it comes to bringing film. Can you bring your camera's film on a plane, or will it get confiscated by the TSA? In this blog post, we will answer that question and give you some tips on packing your film safely for your flight. If you're wondering about other camera-related travel concerns, check out our post on bringing a camera on a plane.
What Types of Film Can You Bring On a Plane?
According to tsa.gov, you can bring film in your carry-on or checked bag. However, the Transportation Security Administration (TSA) says:
"Never place the undeveloped film in your checked baggage; our security equipment used for screening checked baggage will damage your undeveloped film."
The only alternative is to carry the film on board in your carry-on bag, making it a little more complicated. Before, you could let your film through X-ray inspection and be relatively confident that there would be no damage, but that's no longer the case.
It appears that airports around the United States and worldwide are using new Computed Tomography (CT) scanners. You can find CT scanners at security checkpoints to examine carry-on luggage.
Before, you could scan film with an ISO of up to 800 without damage. Now, according to a test performed by Kodak using Portra 400 film, it came out that:
"Just one scan shows significant film fogging, leading to smoky blacks and loss of shadow detail. This will be more significant for higher-speed films. Although it's possible that a roll of 100-speed film would show less degradation, we strongly recommend against putting any unexposed or exposed but unprocessed film through a CT Scanner."
Bring a Disposable Camera as an Alternative
If you're worried about the potential damage to your camera's film, consider bringing a disposable camera instead. These cameras come with film preloaded, and you don't need to worry about the film getting damaged during screening. They're lightweight, easy to use, and a fun way to capture memories during your trip.
How To Pack Your Film for a Flight
To begin, store your film in a transparent plastic baggie. Make sure that you can get out at any time while traveling through the security line — just as you would with your liquids and gels.
Screeners are more inclined to be helpful if you make an effort to keep things moving smoothly and don't hold up other passengers. Keep in mind that they are just doing their job and that it can be frustrating when passengers don't know what they can legally put in their carry-on bag.
Second, be polite and well-prepared. I like to inquire about a "hand inspection" for my baggie at the TSA checkpoint. The agent will instruct you on what to do, be polite and use please and thank you.
You might be wondering about special protective film bags. Save your money and don't bother. Kodak describes the problem as follows:
"The once-popular lead-lined carry bags aren't practical today because if an inspector can't see through the bag, he will increase the intensity of the x-ray until he can. Therefore, the film may receive more harmful radiation than it would otherwise if it were normally inspected."
Alternatively, the screener will take your film out of the bag and run it through the machine anyhow. Now your film that you were trying to protect just got ruined.
What to Do if You Damage or Lose Your Film While Traveling
If you damage or lose your film while traveling, you can contact the airport where it went through screening. You will then provide them with your baggage claim number.
The TSA also recommends that you keep all your receipts from your trip if you need to file a claim for reimbursement later on. If you're unable to recover your film, or if it has damage beyond repair, you can contact the TSA Contact Center for help.
You can always pick up new camera film when you get to your destination. Camera film is still readily available in most places. Many terrific photo labs can process your film for you.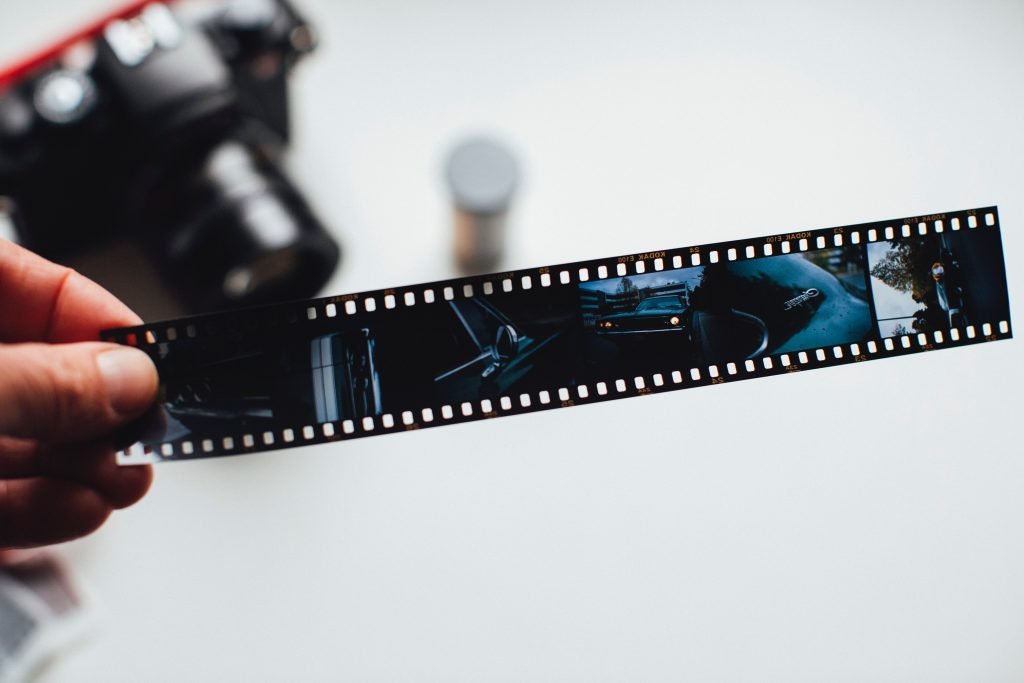 How To Develop Your Film When You Get Home
Now that you've captured all your memories on film, it's time to sort out how to develop the film. If you're not near a photo lab or want to save on the cost of developing, you can easily do it at home. All you need is some basic chemistry knowledge and a few household items.
Another option is to develop your film while you're still at your destination. This choice can be a great option if you're not comfortable developing the film yourself. Or if you're on a tight timeline and don't want to wait for the photos to come back from the lab.
Make sure that you start developing your film as soon as possible after taking the pictures, whatever route you choose! The longer it sits around, the more opportunity for the images to become damaged or ruined.
The final approach we'll look at is shipping it off for development. This technique works well if you have a location near your house where you may pick it up when you return.
Conclusion: Be Careful Which Film Types You Take On a Plane
It can be nerve-wracking to travel with film, but it can be a smooth process if you're prepared and know what TSA allows. Remember to keep your film in a clear plastic baggie and ask the TSA agent about a "hand inspection" for your baggie. And, most of all, don't forget to enjoy your trip!