Have you ever seen a picture with the largest magnification on small insects? You likely see macro photography everywhere, but you don't know it. Photographers dedicate their life's work to macro photography. Macro Photography is the art of close-up photography. Macro photography merely is photographing small objects or organisms up-close. You have probably seen dozens of National Geographic or Discovery up-close photographs of tiny organisms. What their macro photographers are doing there is taking pictures of macro images.
Macro photography is not for just the industry professionals. Macro photography is not seasonal either; you can shoot snowflakes, raindrops, leaves, flowers, animals, bugs, humans, or whatever your heart desires by just using your imagination. You could play around with macro photography in your own home by photographing the food you make in your kitchen or even a light or ornament on your Christmas tree with an extreme close-up.
It's incredible to look at a picture of an object you could not usually spot with the naked eye, but think, you could be taking these ridiculously remarkable photographs yourself! It's crazy to think that one small object can be the inspiration for a photographer's entire career. You can do it too. You are going to want to learn the basics first, though. Let's discover more about macro photography, dive into the elements involved with macro photography, figure out how you can get started and what you'll need. You will be a macro photography master in no time!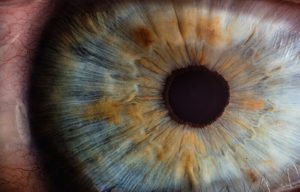 Cheaper Photography
Macro photography is the cheaper of the different forms of photography. Photographers on all different types of budgets can purchase the gear that is needed for a macro photograph. What's even more fun about this form of photography is that you can explore your studio editing skills just as easily as other forms of photography, yet you can play around with different compositions and create an entire gallery on one subject. For example, you could take your water drops and change out the contrast, the saturation, and the color hues, to make each duplicate photograph its entirely different subject. How cool is that?
Why do they call it Macro Photography?
One might often wonder, "Why isn't it called 'micro photography'? There is a simple explanation for that: because you will use a macro lens on your digital camera for this kind of photography (even some point-and-shoot cameras have this capability), and you're going to use a couple of different ratios – a 1:1 ratio for the lens to capture a lifesize image of the object; or, a 1:2 ratio to capture a small object at half its original size, or double, depending on your objective. The 1:1 lens is often very affordable for those looking to explore macro photography.
Macro Photography Elements
No matter what the small subject of your macro shots may be, you will have specific elements that will have a more significant impact than other elements. You can express different elements the way you would like them to be and alter them to be just how you would like it. For instance:
Association of the Object and Shape
The eyes see things the way they want to be seen by close distances, which is the object's association. For instance, a butterfly is seen as a beautiful and delicate creature. You will want to use different angles and a focus distance to manipulate your photograph in an angle whichever way you would like it to be seen.
Lines and Texture
Macro photography creates lines, zigzags, and curves into art. You want to pay attention to the lines your subject conveys and use that as a critical element in your work. The texture is the condition of your subject or object. Tell the viewers what it would be like to touch the item through your photography.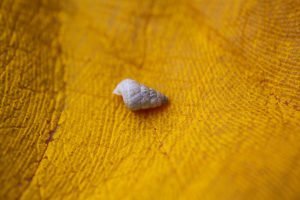 Color and Patterns
We all know that specific colors will make your viewers feel a particular emotion: red is anger, gold is prestige, yellow is freshness, olive green is peace, and dark blue is power. Use color to evoke whichever emotion you would like to produce in your art.
Patterns are the rhythms, symmetry, and otherwise design qualities you would like to convey in your macro photography. Use this combination to bring out an overall aesthetic to your photography.
Which Camera is Best for Macro Photography?
You will even find that your camera lens macro capability is measured in the distance it can be from the front of the camera lens. More specifically, your DSLR camera lens macro capability will depend on the lens, not with the DSLR camera.
You will have an advantage with a macro lens, and that advantage will be more pixels. Your subject will be bigger in the frame and give you crisp, clear detail. Remember, though, your macro lens should be 1:1 or greater. So if your subject is a centimeter by a centimeter, it will be the same on the sensor.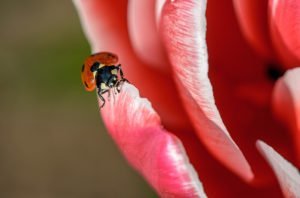 Consider the Focal Length
You are going to want to figure out what your distances between you and your working subjects are. So, the longer the focal length, the longer the distance between you and your subject. A 100 mm macro will give you twice the distance between you and your subject than a 50mm macro will provide you with, and so on. This is extra helpful when shooting subjects that may be dangerous to be close by.
Some other features to consider are going to be your minimum focusing distances; it's the depth of field and image stabilization. Remember to count all features when deciding on which lens to buy for your macro photography work.
Macro lenses cost about $500-$1,000, making them far more expensive than using diopters or extension tubes with an existing lens. However, a true macro lens offers several benefits. When shopping for a macro lens, you need to pay particular attention to dust resistance. While all lenses get some dust, you don't generally notice them. However, because you tend to use macro lenses to shoot close-up subjects, the dust inside the lens can become more in focus, ruining your pictures.
Choose a Good Macro Lens
A macro lens is essential if you want to become a macro photographer. Macro lenses are designed for very short-focus distances for close-up photos. The lens elements of the macro lens work to reproduce small objects at slightly life-size ratios. When you view a giant rose in a macro photo, you see a sharp focus of a life-size image. You could even argue that they are larger than life when printed on a poster or a billboard. You can make a small object big enough to print on any size poster and create a dramatic effect. Macro lenses are insanely sophisticated at a 1:1 ratio to produce life-size images. Some macro lenses can be a 1:2 ratio, which will create a half-size macro image of the small object. If you want to produce an image at double life-size, you will need a 2:1 macro lens for a deep focus.
But there are many macro lenses on the market. Some have longer zooms that claim they have macro capabilities. But if you genuinely want close-up photography, you need to study the magnification ratio of the lenses you're looking at. It would help if you always got as close to the 1:1 or 1:2 ratios as you possibly can.
Macro lenses are essential because they have such close-focusing capabilities. Most macro lenses are designed to have a flat focus and not a curved field like the other lenses. That's because the curved field gives a sharper image in the center than the edges. Usually, you don't notice this because of the depth of field. But the flat field focus lets there be the focus from edge to edge of the frame.
Macro Photography Tips
The closer you get to a subject, the harder it becomes to get sharp pictures. Use these techniques to prevent your macro images from being shaky or blurry:
Sometimes, even choosing the highest possible f/stop number isn't enough to get the depth-of-field you need, especially if you want to compose your picture with your subject at an interesting angle to the camera. One way to overcome this limitation is to use focus stacking.
Frequently Asked Questions – Macro Photography
What is the difference between micro and macro photography?
Micro photography is magnification at the microscopic close-up camera settings. They include close-up filters to get pictures of subjects not normally seen by the naked eye. Macro means you're taking photographs of the subject at a 1:1 magnification ratio or 1:2 magnification ratio. So, whatever you see in your camera sensor is going to be equal to the size of the subject you're photographing. Then, you can go into photoshop and crop the photo and size the image to look bigger.
What is a disadvantage of using a macro filter?
The disadvantage of using a macro close-up filter is that they are less of quality in the final image. If you want to get the best macro images, then photograph them when natural light is best at midday. Use a shallow depth of field when you get macro shots of flowers.
Do I need a macro lens for macro photography?
The only way to get the best quality macro shots is to use a macro lens to take close-up pictures. The best macro lens is the 100mm focal range of macro lenses. You could use other lenses too, but they might not have the same capabilities as a macro lens.
Making the Best Out of Macro Photography
There's no best camera for macro photography. It's really about the lenses you use. Before venturing into macro photography, be sure to pick out the right macro lens that works for you.