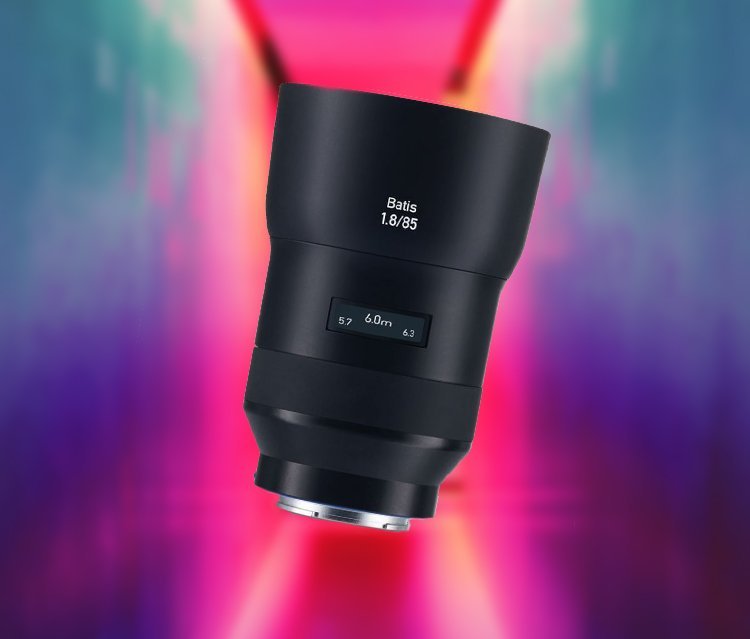 As a photographer, you know the importance of choosing the right camera lens. If you look around the market, you will come across dozens of camera lenses. Choosing the right one could be a problem. As the end user, you must take into account many pros and cons before buying them. In this article we will have a look at the Zeiss Batis 85mm f/1.8 camera lens.
The first thing to consider is to be clear about the subject that you wish to photograph. It could be landscapes or street photography. You also might want to capture sports events or portraits. So take into account who your subject will be when looking for a new lens.
Next, consider the environment you will be shooting in. This will ensure you have the right aperture. Aperture can help in regulating light flow. Aperture could also capture images better in dark or bright conditions. Have some idea about the options that the camera lens offers. We recommend to try lenses out before buying them.
What is the Zeiss Batis 85mm F/1.8 Good For?
Since the Zeiss Batis 85mm F/1.8 is a short telephoto lens. It is a very good choice for portraits and wedding photography. It does a great job of isolating the subject from the background. This is because of the large aperture and the long focal length. The nine lamellae of the nearly-round aperture ensure a great bokeh. The Zeiss Batis 85mm F/1.8 has built-in optical image stabilization and the special coatings. This allows the lens to take pictures under diverse and challenging lighting conditions.
Specifications
It has a unique optical construction. It has 11 elements, arranged in eight groups. You also get a total of nine aperture blades (circular). The aperture range of this lens is f/1.8-/f/22. This helps in adjusting the light. And it helps in taking pictures in different light conditions. The smallest focus distance is 0.80m with a magnification of 1:7.6. The total weight is 453 grams making is quite light weight. The dimensions are 78 x 86mm, making it easy to port around. The filter size is 67 mm. You also get a hood with the lens. It also has image stabilizer features. Other interesting features are it being moisture and dust resistant.

Overall Construction
The construction quality is high-quality. The body is sturdy quality metal. If your an outdoor photographer you will love the weather sealing. It also comes with rubberized focus rings that are broad and they operate quite smooth. The body coating, according to a few users, could be prone to fingerprints and scratches. The focus ring might also be prone to attracting dust. The lens caps are also quite good and you also get a lens hood that is barrel-shaped. On the whole packaging and material, it is quite appealing to say the least.
Autofocus Motor
Focus accuracy and repeatability is critical to produce sharp photos. It would also be pertinent to mention here that this lens makes use of an autofocus motor. It is quite fast and silent when performing. This is typical for almost all lenses that are mirrorless. AF-operation of the Zeiss Batis is not as much audible from the outside. And, if you record video with the built-in microphone the AF-drive, produces no sound. It also is possible to go in for manual focusing. But, there is no switch on the side of the lens.
OLED Display
Zeiss has gone in for OLED display. That goes a long way in providing both depth-of-field guidance as well as distance. This becomes critical in a manual focus mode. You also have a back-illuminated display. This is different from a conventional distance-scale lens. You will be in a position to read number in the dark quite comfortably. This is a big takeaway, but there are many who feel that this is more cosmetic than real. The manual focus is also quite good and compares with the best in the market. Since the 85mm f/1.8 makes use of a floating system you will be able to get much better close focus correction.
The Image Stabilizer
The Zeiss Batis 85mm f/1.8 has built-in image stabilization that you turn on and off via the camera menu. On the lens body, there are no buttons. Paired with the in body stabilization of many Sony cameras it is effective. Even on its own it performed excellent.
Pros
Zeiss lens with AF
Extremely high image quality from corner to corner
Beautiful build quality
Beautiful bokeh for great portraits
Terrific manual focusing: fast and accurate
Very effective lens stabilization + Sony in-body OSS
Unique OLED with focus distance and focal depth
Cons
Small dot as the attachment marking
Smooth focus ring
Shortest focus distance not suitable for real close-ups
Price matches the optical and build quality
Alternatives
If you want a large aperture 85mm lens with E-mount and autofocus, there are a couple alternatives. The first is the Sony FE 85mm f1.8. Another lens is the FE 85mm f1.4 GM. Sigma also offers the AF 85mm 1.4 DG HSM Art. You can't go wrong and an art lens.
Conclusion
Are you looking for a quality and durable lens for capturing the best of images? How about in different weather and light conditions? It makes lot of sense for you to have a closer look at Zeiss Batis 85mm f1.8. It has stood the test of time. Though it may be a bit expensive when compared to others, it does have quite a few positive takeaways. The Zeiss Batis 85mm f1.8 is here to perform under trying circumstances and situations.