Cinemagraphs are a fascinating blend of still photography and video, creating a mesmerizing and captivating visual experience. In this blog post, we'll dive deeper into cinematographs, understand their importance in the digital age, and learn how they can transform visual storytelling.
What is Cinemagraphs?
Cinemagraphs are a unique hybrid of still images and video, where a portion of the image is frozen in time while another part moves seamlessly in a loop. This captivating effect brings life to an otherwise static photograph, capturing the viewer's attention and imagination.
The History of Cinemagraphs
Cinemagraphs were first introduced in 2011 by photographers Kevin Burg and Jamie Beck. They initially used this technique for fashion photography, but its popularity quickly spread to various industries, including advertising, social media, and digital art.
The term "cinemagraph" itself stems from the words "cinema" (motion) and "graph" (picture), which perfectly encapsulate the essence of this innovative medium.
Why Are Cinemagraphs Popular?
Cinemagraphs have gained traction in the world of digital media for several reasons:
Visual Appeal: Cinemagraphs are eye-catching and draw the viewer's attention to the subtle movement in the image.
Shareability: They are perfect for sharing on social media platforms like Instagram, Facebook, and Twitter, as they instantly capture the audience's interest.
Storytelling: Cinemagraphs can convey emotions, stories, and concepts in a more powerful way than traditional still images, making them an excellent choice for visual storytelling.
Engagement: The unique combination of stillness and motion in cinemagraphs encourages viewers to spend more time engaging with the content, which can boost your online presence and conversions.
Creating Cinemagraphs: A Quick Overview
There are several tools and software available to create cinemagraphs, including:
Flixel Cinemagraph Pro: A dedicated software designed explicitly for creating cinemagraphs with an intuitive interface and advanced editing features.
Adobe Photoshop: A popular image editing software that can also be used to create cinemagraphs, offering a wide range of tools and flexibility.
Cliplets by Microsoft Research: A free, experimental software from Microsoft that allows you to create cinemagraphs from short video clips.
For a detailed, step-by-step tutorial on creating cinemagraphs using Photoshop, read our comprehensive guide, which will walk you through the process: Creating Stunning Cinemagraphs with Photoshop.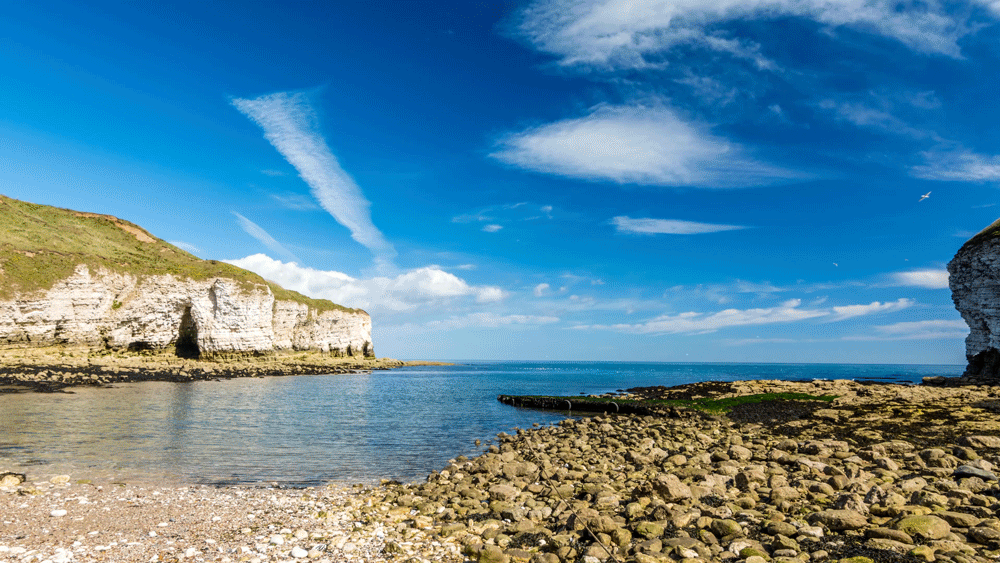 Tips for Capturing the Perfect Cinemagraph
To help you create stunning cinemagraphs, here are a few pointers and best practices:
Choose the right subject: Look for scenes distinguishing between moving and static elements. Natural elements like flowing water, rustling leaves, or flickering flames often work well.
Stabilize your camera: Use a tripod or other stabilization equipment to ensure your footage is smooth and shake-free, as even the slightest movement can disrupt the illusion.
Shoot in high resolution: Capture your footage in the highest possible resolution to ensure quality results. High-resolution footage provides more flexibility in post-production and looks better when shared online.
Keep the loop in mind: Plan the movement in your cinemagraph so that it loops seamlessly, creating a hypnotic and continuous effect.
Experiment: Don't be afraid to try different techniques, subjects, and styles – let your creativity run wild! The more you experiment with various elements, the better you'll understand what works best for your cinemagraphs and develop your unique artistic style.
Lighting: Ensure proper lighting for your scene, as it plays a crucial role in the overall quality and visual appeal of your cinemagraph. Natural light is often preferred, but you can also use artificial lighting to achieve the desired effect.
Editing: Invest time in refining your cinemagraph during post-production. Adjust the color, contrast, and other elements to make the final product visually striking and engaging.
Test different platforms: Different social media platforms have unique video formats and file size requirements. Test your cinemagraphs on multiple platforms to ensure they look great and function correctly on each one.
Incorporating Cinemagraphs in Your Marketing Strategy
Cinemagraphs can be a valuable addition to your marketing efforts. Here are some ways you can use them to your advantage:
Social Media: Share cinemagraphs on social media platforms to boost engagement and capture your audience's attention.
Website Design: Use cinemagraphs as background images or hero banners on your website to create a dynamic and visually appealing user experience.
Email Marketing: Include cinemagraphs in your email campaigns to increase click-through rates and stand out in your subscribers' inboxes.
Digital Advertising: Incorporate cinemagraphs into your online advertising efforts to make your ads more engaging and increase conversion rates.
Blog Posts: Embed cinemagraphs in your blog content to create a more immersive and interactive reading experience.
In Conclusion
Cinemagraphs are an innovative and captivating form of visual art that can elevate your digital presence and storytelling. With the right tools and techniques, you, too, can create stunning cinemagraphs and mesmerize your audience.
Now that you know what cinemagraphs are, how to create them, and how to use them effectively in your marketing strategy, it's time to step into this magical world and bring your photos to life. Embrace this captivating art form and watch your visual storytelling reach new heights!