How many times have you taken a picture of your pet, and it just didn't come out right? It's been hard to get great shots of your pets that look like they actually enjoy themselves.
You may not know this, but there are tricks to taking better photos of your pet. In this blog post, we'll be talking about how to take pictures of your pet from different angles, poses, and props to camera settings! So if you're a pet photographer or just looking to take photos of your pets, follow along.

Pet Photography Tips for the Budding Photographer
Get a Good Camera for Pet Photography
Having a great camera for pet photography is the most important thing you need to do to take great photos of your pet or someone else's pet as a pet photographer.
The camera you use will make a massive difference in how your pet or animal looks in the
photo. A higher megapixel, larger sensor size camera is better to take pictures of pets.
A good point and shoot for pet photography would be Canon Powershot SX70 20.3MP Digital Camera 65x Optical Zoom Lens
You can also get an SLR digital cameras that are specifically designed for photographing pets, such as Nikon D3500 24.2MP DSLR Digital Camera with NIKKOR 18-55mm VR Lens
While it is unnecessary to have the best gear, your photos will be better if you are using durable equipment. Pictures with a furry subject will go more smoothly when you use something easy to work with and is high quality.
Find a good location to capture pet photography with good natural light.
It is essential to find a natural light location and isn't too busy or noisy when photographing pets.
Your pet will then feel relaxed, which means they can behave better on camera.
The best light is usually natural and should be soft. Look for a breezy spot in direct sunlight to take your pet's photo with the sun behind you to create harsh shadows on their face.
You can also try taking photos of them at sunset or sunrise when the colors are more vibrant than during midday hours. And don't forget about dusk – this time frame will yield some great shots too!
You'll want to find an area where there won't be any loud noises or distractions such as leaves rustling from passing cars or nearby construction sites which might spook your pet.
This includes places near busy highways and high-rises because they're typically not good locations due to heavy traffic noise levels.
Take lots of pictures of your pet!
Take a lot of photos of your pet. If one of them ends up being a brilliant success, you'll want to be sure you have plenty more than a few.
To become a great pet photographer, it is worth taking plenty of photos. This will give you practice at getting the best shots and will help you learn how to take the right angle and capture poses.
These are a few ways to take many pictures.
When taking photos with your camera on burst mode, hold down the shutter button and make sure you don't have flash on for better lighting.
One way of doing this is by switching your camera settings from single shots to continuous shooting.
Another way is using remote shutter release, which comes in handy when pets love hiding behind trees or stuck in fences.
Have patience with your animal
Pet photographers will often need to spend some time with animals before the dog, cat, bird, or bunny is comfortable and willing to be photographed.
Like a dog or a cat, the animal you're photographing might not want its photo taken at first. Still, much of that reluctance will dissipate over time as they get used to and eventually enjoy being photographed.
Just remember that it might take patience on your part to slowly introduce the process. No matter how much coaxing you do, an unwilling dog or cat won't give in until they have become more accustomed to having their picture taken.
Pet photography is all about understanding your subjects' behaviors. The more you know, the better you can work with them and get a result that looks natural for both pet and photographer alike.
To take the best photos of animals, it's vital that they feel comfortable in front of the camera.
Don't Forget: Edit Cat, Bird, Rabbit, or Dog Photography
Editing is an integral part of every photographer's process, and this applies to pet photography as well.
Use a photo editor to crop images, resize them, add frames and borders, change the colors or adjust brightness or contrast until you achieve that perfect image.
Get your pet's photo to the next level with Lightroom. It's a fantastic way to improve your photos when photographing your pet.
Share Pet Photography on Social Media
Share your photos on social media sites like Instagram or Facebook for others to see how talented you are at capturing pets on film.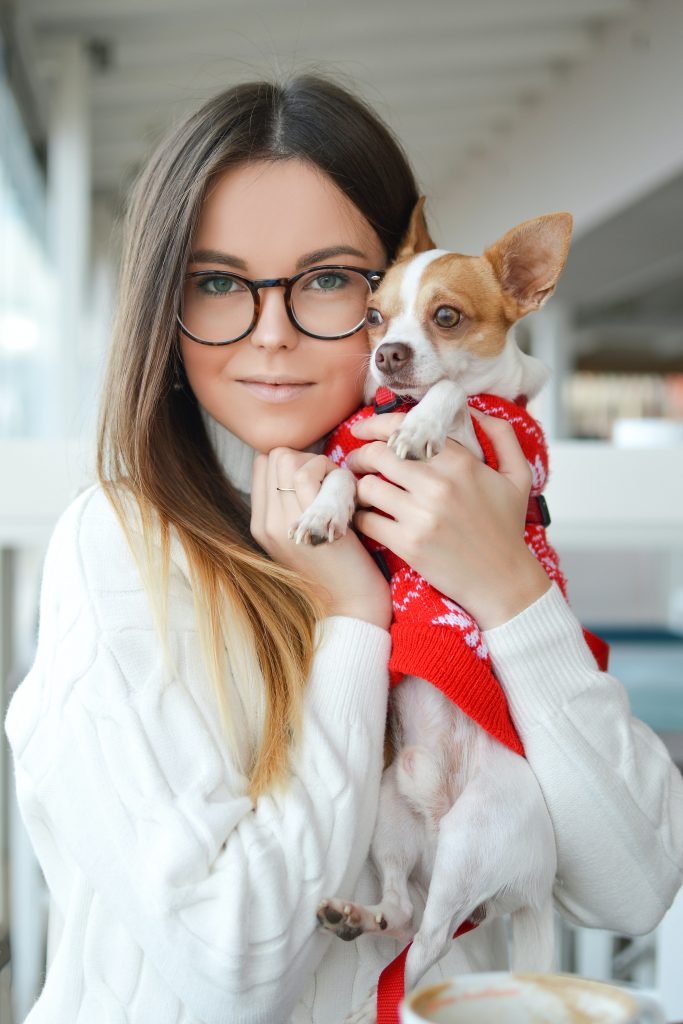 How To Take the Best Photos of Your Pets
Get down on the floor and take a photo of your pet from their level. This is an excellent angle for capturing their personality.
-Get down on the floor and take a photo of your pet from their level. This is an excellent angle for capturing their personality.
-Use natural light if possible to avoid shadows or unflattering photos with harsh lighting because it will make them look older than they really are.
Natural light can be found outside next to windows, in front of open doors, under trees during early morning hours. Or they can be found near lamps without any other objects are blocking the light source like curtains or furniture.
– When taking pictures indoors, always use artificial lights instead. You never know when someone might turn off the power due to an emergency situation, making everything dark again just at that moment when you need it most.
Take photos in different locations – outside, inside, near water, or with other animals.
– Make sure you are close to your pet when shooting them. You want the viewer of the photo to see their eyes and nose up close. It creates a personal connection with the animal in front of the camera.
– Use props: whether that's an expensive collar, toy, or just something that makes a noise like a squeaky ball or bell. Use them for animals who love those types of things – anything will work as long as they're playful noises.
– For cats and dogs, use different poses by arranging them on couches or beds lying down instead of standing against walls where people feel more vulnerable without any barriers around them.
Any barriers could deter from what you need to capture in these moments before moving out into other areas.
-If there are other charismatic animals your pet is befriending, include them in your photography, too. You'll be able to tell who the stars are in your photos by how much they want to pose for you.
-For bunnies, make sure their surroundings feel as safe and comfortable as possible so that they don't run away when a flash goes off, or anything else happens. Include places where they can hide if needed, like large fluffy blankets or towels placed on top of boxes.
It's essential because rabbits have very sensitive eyes, which is why it's recommended not to use artificial light sources such as lamps or overhead lights near them.
-Include an action: animals love different things – chasing balls around the yard, playing with water spouts and sprinklers outside during springtime months, sniffing flowers all over the place.
Use natural light to get more flattering shots of your pet
-Use natural light to get more flattering shots of your pet. Suppose you have pets that are nocturnal animals like a ferret or hedgehog. In that case, it's essential not to use any artificial lights at all when photographing them.
-Find an area in your home where there is plenty of sunlight and take the photo there.
The best time for this is early morning before the sun goes down. They'll be bright enough, with little shadows casting on their faces from overhead lighting sources such as lamps and ceiling fixtures.
Morning hours also provide some beautiful colors coming into the room through windows, making for great photos!
-If you're taking photos outside, find a shaded area
-Look for natural items to use as props
-Set camera settings in advance of photographing your pet
-Play with shutter speed and compare the difference in results
Capture your pet's personality with candid shots
Try to capture your pet's most loveable features when they aren't looking. If they're sitting on the floor, try getting down to their level and taking a photo from there.
If they look at you in what seems like an adorable way (even if it's just for a split second!), snap away!
Try taking a selfie with your pet for some cute pictures!
Be sure to capture your pet's personality with candid shots. If they're sitting on the floor, try getting down to their level and taking a photo from there.
Try to snap away when they do something adorable or are looking at you in what seems like an endearing way (even if it's just for a split second!)! For some adorable pictures, grab your phone or camera and take one selfie with them – get behind the camera and use treats as bribes for staying still if necessary!
Burst mode is great because it will allow you to catch those moments when they tend to move around quickly so that you can get that perfect shot.
Don't forget about common pet poses, too!
Pets tend to be most comfortable and happy when they're in a sitting position, so you might want to focus on having them sit in front of the camera.
Your pet will also likely enjoy looking straight ahead or giving you their best side profile look – but don't forget that these poses are not for everyone! Some pets may feel more at ease if you place them near something they love, like a toy, bedding, food dish, etc. You can even use some props (a blanket draped over your shoulder)
If all else fails, just get down on the floor next to your pet's favorite spot and snap away. Sometimes it doesn't take much effort before those candid moments happen just by being with your beloved furry friend.

Frequently Asked Questions: How To Take Photographs of Your Pets
What camera settings should you use when photographing pets?
Whatever you usually use for human portraits. However, keep in mind that many pet owners prefer to have their pets looking straight at the camera.
Pet photography is a growing trend. And it's essential to be aware of your target audience: are they more likely to appreciate candid or posed shots? That should help you decide the camera settings that suit your pet's needs.
What makes a good pet photograph?
An excellent pet picture captures the pet's personality and gives a glimpse into its world.
-Give your pet space in the frame and consider using props to showcase their interests or activities
-Find natural light, if possible, as it will make for better quality photos
-Choose your background wisely! You want to avoid any distractions from anything too close by, like clotheslines or garbage cans, so think about what you might be photographing against before taking the photo
-Beginners should keep things simple with just pets on white backgrounds but don't limit yourself! Experimentation can lead to some really fantastic shots.
Creative minds often have more luck when they're not striving for perfection – try out different angles, lenses.
What is the best way to photograph a dog?
The best way to photograph a dog is not the same as photographing other animals. Dogs are often great at making funny faces and moving around, so you want to capture these moments! Find an exciting background for your shots: natural light will make them stand out more.
Consider using props or pet apparel like bandanas or ball pits that express their personality! If they're on white backgrounds, back up some from them until they fill the frame with space in front of them, too – this makes pets look less cramped against the backdrop while still getting closeups.
How much does a pet photographer make?
A pet photographer can make upwards of $80,000 a year. The cost to take photos is often about the same as human portraits: around $250-$300 per hour.
Conclusion: Take Photos of Your Pets Like a Professional Photographer
There are many ways to take photos of your pet, but there are some simple tricks for taking great shots, as you can see from the points above.