A lot of people have a few cameras, lenses, and other equipment at home. It is also common to have more than just a single camera body with one or two lenses.
We're so focused on getting all of our expensive equipment that the subject of storage often gets ignored. I bet you didn't realize that properly storing your gear is just as crucial?
Use this how-to article to discover how to store your equipment correctly to secure it from harm and dust.
The Most Damaging Elements to Camera Gear
Humidity is one of our worst fears as photographers.
Yup, moisture is a camera and lens's worst enemy in many ways. Damp is no one's friend in various ways, from causing electronic malfunctions to encouraging mildew to grow on the physical side (yes, I'm serious; lenses and cameras can have mold). You might have to head to the repair shop. The other common way to damage your camera gear is by dropping it—so don't do that either.
Don't worry; we have some tips to save you time and energy from going to the dreaded repair shop.
Invest in a Dry Cabinet
If you're dealing with a very high humidity level, there are several ways to keep your equipment from getting damaged. A dry cabinet is a fantastic option if you want to eliminate moisture from your home or office.
Dry cabinets are storage boxes or units. They resemble a wine case that keeps humidity out entirely and is extremely moisture resistant. They do all the work for you to support your gear perfectly dry and keep dust and dirt away from your photography gear and lenses.
Purchase Pelican Cases
These are the ones I prefer to use first. I keep all of my gear in Pelican cases, which are unquestionably among the most durable available. Pelican makes tough semi-indestructible cases with foam filling. You can remove as an insert or use as actual inserts that are virtually indestructible.
These cases are entirely waterproof and blunt force resistant, designed to endure the most severe impacts. Many photographers, musicians, and other artists trust these cases for their equipment.
The More Affordable Option is Desiccants
If you don't have money or are in a more temporary storage situation, Desiccants can help prevent or minimize moisture from entering your cameras and lenses. You've undoubtedly seen desiccants before; they're tiny silica beads that you find in clothing or handbags.
Desiccants work by absorbing moisture from the air, much like a sponge without requiring you to squeeze them. Without humidity in the air, there's no cause for concern. Put one of these next to your equipment, and you'll be fine.
Get Some Good Ole' Industrial Shelving Storage
If you've decided to store your equipment other than standing wet cabinets, won't you need something to hold your lenses and cameras? Industrial shelves are fantastic. They're standalone, sturdy enough for heavy usage, and built to last. Each shelf can support around 200 pounds on average!
The Amazon Basics Industrial Shelf can handle up to 350 pounds. Many industrial shelves are foldable or adjustable, making them a storage option that keeps adjusting to your demands. Some even include wheels so you can move them about as a mobile cart!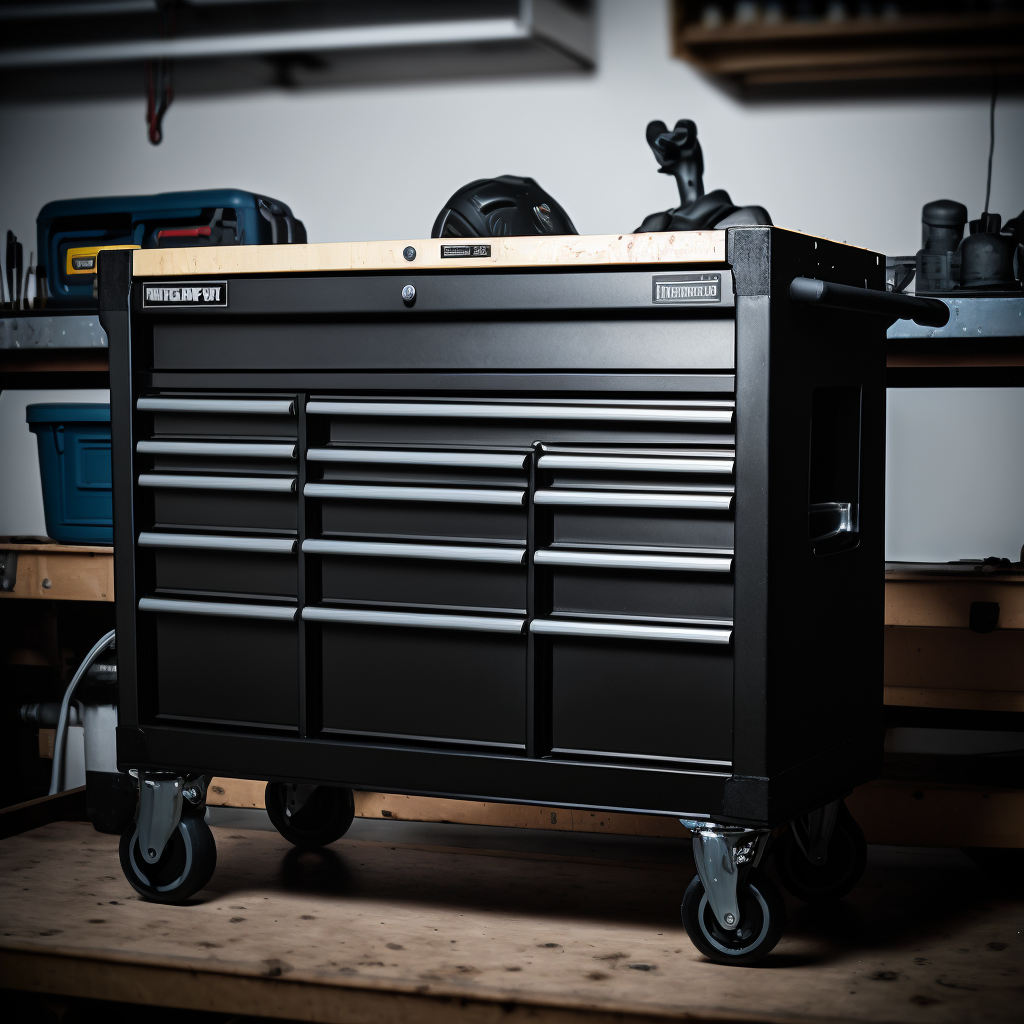 Tool Chests Serve a Great Purpose
Did you know that tool chests you can use to store cameras and lenses as well? This may be another fantastic option that doesn't break the budget, depending on the size of your equipment and the chest size!
It's essential to have things in order. After all, part of storage is organization! Add foam padding to the bottom of the tool chest for your cameras and lenses, creating a comparable method to stacking multiple Pelican cases.
You Better Use a Lens Cap
In reality, this should go without saying. The lens and hood caps that come with your camera and lens should be requirements. You don't want anything nasty getting into the connection parts or, God forbid, your camera sensor! When your gear isn't in use, keep the caps on!
Keep Your Camera and Lens In This Position
As a rule of thumb, photographers advise you to store your lenses face down and the aperture closed. The purpose is to minimize the oils on the aperture blades.
Although this isn't something that most modern lenses experience, it's still a good idea to keep it this way. If you're using older equipment (or come across some beautiful vintage optics), oil can clog up your aperture blades.
On the subject of aperture blades, it's not a bad idea to keep your lenses with the aperture set to their narrowest position. Do this, whether utilizing a manual aperture ring or using the camera to set the aperture. Apertures are controlled by springs, and like other springs, they can fatigue and wear over time.
Don't Forget About Screen Protectors and Lens Filters
While working and at home, lens filters do a fantastic job of protecting your lenses. The filter itself will absorb a significant portion of the impact if the lens falls due to a horrible accident. This will end up saving you thousands of dollars in repair costs.
For protection, I use regular glass lens filters.
Take Out Camera Battery and Cards Before Storing
Batteries, even in our high-tech gear, can expand and cause damage. They may also leak if you're using old equipment. Remove them when not in use to reduce this hazard.
SD cards can be temperamental, and they are highly susceptible to damage. Please make sure that you keep them in a more secure location.
Where Should You Store Your Camera Gear?
You don't keep your camera equipment in a dry cabinet; you'll want to be careful where it's put. Look for locations that won't be exposed to direct sunlight (heat is terrible for camera equipment!), seek out areas that aren't prone to the harsh cold.
And, most importantly, keep the camera as far away as possible from any electronic devices that generate a magnetic field. Long-term exposure to a strong magnetic field might damage the LCD screen and other similar components. This is especially true in a mirrorless system.
Conclusion: Storing Your Camera Equipment
The best way to preserve cameras and lenses at home is to choose the proper containers for each of your items. To minimize fungal growth on your gear, look for a solution that allows you to get rid of all moisture.
Pelican cases may provide you with ultimate peace of mind if you live in an earthquake zone. If everything else fails, combine some desiccants with a set of industrial shelves, and you'll be set.