In recent years, we've witnessed the resurgence of disposable cameras as a trendy way to capture memories. Their simplicity, affordability, and unique aesthetic appeal to photographers and casual users alike. If you're wondering how these retro gadgets work, check out our detailed guide on how disposable cameras work.
In this article, we'll explore 10 creative disposable camera hacks to help unleash your inner artist and make your photos stand out. So, let's dive in and discover these fantastic hacks!
Hack the Flash
One of the easiest yet most effective ways to add a unique touch to your disposable camera photos is by hacking the flash. You only need colored cellophane or translucent tape to create a colorful flash effect. Cut a small piece of the material and gently secure it over the flash with tape. This simple hack transforms the standard flash into a burst of color, adding a moody, artistic, and ethereal effect to your photos.
Experiment with different colors and combinations to achieve various effects. For example, use red cellophane for a warm, vintage vibe or blue for a relaxed, mysterious atmosphere. Remember, the key is to have fun and let your creativity run wild!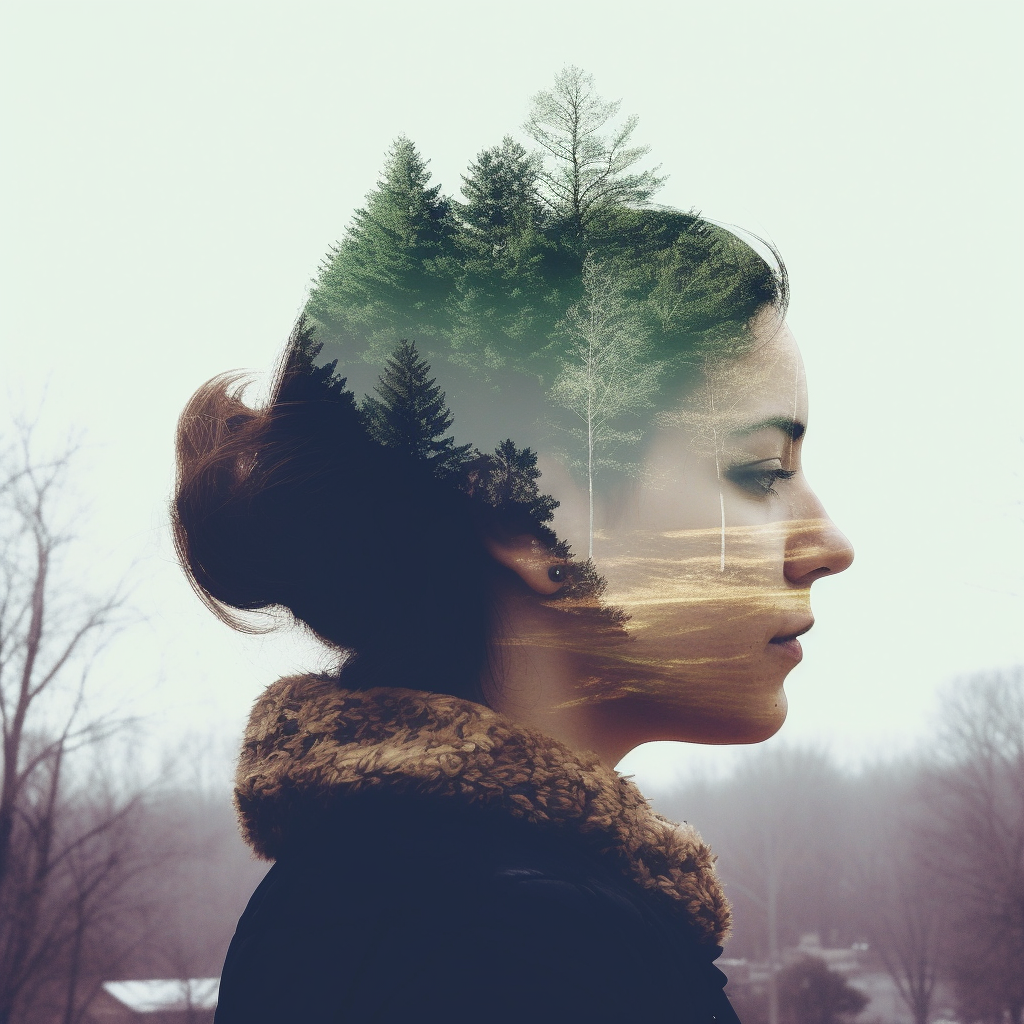 Double Exposures
Another fantastic disposable camera hack that can produce truly exceptional results is a double exposure. This technique involves taking two photos on the same frame, creating a layered and surreal effect. To do this, take your first photo, and instead of winding the film, hold down the rewind button while you shoot the second photo. This prevents the film from advancing, allowing you to capture two images on the same frame.
When attempting double exposures, it's essential to experiment and embrace the unpredictable nature of the process. Try combining different subjects, like a portrait with a landscape or a cityscape with a floral scene. You can also play with contrasts using light and dark subjects or incorporating different textures. The possibilities are endless; the more you experiment, the more attractive your double-exposure photos will be.
Light Leaks
If you're a fan of vintage-looking photos, intentional light leaks are a great disposable camera hack for you. Light leaks occur when light enters the camera and exposes the film, resulting in unique color shifts and patterns. To create intentional light leaks, you can slightly open the camera back for a few seconds or use a small, sharp object to poke tiny holes in the camera body.
However, exercising caution when trying this hack is essential, as overexposure to light can damage your film. It's a delicate balance between allowing enough light to create the desired effect without ruining your photos. Test different durations and hole sizes to find the perfect combination for your desired look. The results can be beautifully unpredictable, adding nostalgia and charm to your disposable camera shots.
Film Soup
If you're looking for a surprisingly creative and unconventional way to use a disposable camera, give "film soup" a try. This hack involves soaking the film in various substances before using it, which can create dreamy, out-of-this-world effects on your photos. Some popular substances for film soaking include lemon juice, tea, and saltwater.
To get started, you'll need to carefully remove the film from your disposable camera or purchase a separate roll of 35mm film. Gently soak the film in your chosen substance for a few hours, then let it dry entirely before reloading it into the camera. When you take pictures with the treated film, you'll notice that the chemicals in the substance interact with the film, producing unpredictable and unique results. This DIY hack is perfect for those who love experimentation and are looking for excellent results that can't be replicated with digital photography.
Remember that different substances and soaking durations will produce varying effects, so don't be afraid to try multiple combinations. Remember to carefully handle the film and let it dry thoroughly before using it. And when you're ready to develop your photos, inform your photo lab about the film's treatment, as they might need extra precautions during development.
Unique Perspectives
Sometimes, the simplest way to create stunning disposable camera photos is by experimenting with unique angles and perspectives. Unconventional viewpoints can transform ordinary scenes into captivating images that evoke curiosity and emotion. Some exciting perspectives include shooting from the hip, capturing bird's eye views, or taking worm's eye view shots.
Shooting from the hip involves holding your camera at waist level and taking pictures without looking through the viewfinder. This technique can yield candid, unposed images with refreshing spontaneity. Bird's eye view shots are taken from a high angle, looking down on the subject, while worm's eye view shots are taken from a low angle, looking up. These contrasting perspectives can make your subjects appear more dynamic and add depth to your compositions.
Remember, when it comes to disposable camera photography, experimentation is critical. Be bold, think outside the box, and challenge conventional ways of taking pictures. The more you play with perspectives, the more you discover your unique style and create unforgettable images with your low-cost film camera.
DIY Filters
Disposable cameras may not come with built-in filters and effects in digital cameras. However, you can still get creative with your shots. With some ingenuity, you can make your own DIY filters using everyday materials around your home. These filters can be easily attached to your disposable camera's lens and add artistic flair to your photos.
Some popular DIY filter ideas include using Vaseline, plastic wrap, or a piece of stocking. To create a soft focus or dreamy effect:
Gently apply a thin layer of Vaseline to the outer edges of the camera lens.
For a hazy, light-leaking effect, stretch a plastic wrap over the lens and secure it with a rubber band or tape.
If you're looking for a more subtle filter, try stretching a piece of stocking over the lens for a slightly diffused, soft look.
Do not obstruct the camera's flash or viewfinder when using DIY filters, as this could negatively affect your photos. And remember, experimentation is the key to discovering what works best for your style of photography. Try using different materials and combinations to achieve various effects, and don't be afraid to get creative!
Panoramic Shots
Creating panoramic photos with a disposable camera may seem challenging. Still, with some patience and practice, you can achieve stunning results. Panoramic shots capture a comprehensive, sweeping view of a scene. They can be a great way to document breathtaking landscapes or cityscapes.
To create a panoramic shot with your disposable camera, follow these steps:
Choose a location with a comprehensive, unobstructed view.
Stand in one spot and take a series of photos while slowly rotating your body to cover the entire scene.
Make sure to overlap each photo by about 30% to ensure a seamless transition between shots.
When you get your photos developed, scan them into your computer.
Use photo editing software to stitch the images together, creating a single panoramic image.
Getting the alignment and overlap right might take trial and error. Still, the effort is worth it when you see the final result.
Multiple Cameras
Consider using multiple cameras to capture the same subject for a truly unique and experimental approach to disposable camera photography. This technique involves taking photos of your subject from different angles, distances, and with different cameras, then combining them into a single collage-like image.
Start by gathering a few disposable or a mix of disposable and other low-cost film cameras. Plan your shots by deciding on the angles, distances, and perspectives you want to capture. Once you've taken your photos, develop them and scan them into your computer. Use photo editing software to create a collage, overlaying and arranging the images to create a dynamic, multi-layered final piece.
This hack encourages you to think beyond traditional photography and push the boundaries of your creativity. The resulting images will be unique and visually striking and showcase your subject from multiple viewpoints.
Textured Surfaces
Using textured surfaces as creative backgrounds is another excellent disposable camera hack that can add depth and interest to your photos. You can create captivating images that play with light, reflections, and patterns by incorporating elements like mirrors, water, or textured glass into your compositions.
Position your subject before the textured surface and experiment with different angles and distances to capture the most intriguing reflections or patterns to achieve this effect. For example, take a portrait with your subject standing near a body of water, capturing the ripples and reflections on the surface. Or, place a mirror or textured glass panel behind your subject to create an abstract, artistic backdrop.
The key to success with this hack is experimentation and being open to unexpected results. As you play with different surfaces and compositions, you'll discover new ways to create visually engaging photos with your disposable camera.
Post-Processing
While disposable cameras offer a nostalgic charm, it doesn't mean you can't enhance your photos using modern technology. Post-processing with photo editing software can help you fine-tune your images and bring out their full potential.
Some popular software options for editing disposable camera photos include Adobe Lightroom, VSCO, and Snapseed. These programs offer a range of tools and features that can help you adjust elements like contrast, saturation, and color balance to perfect your images. You can also experiment with filters and presets designed to mimic the look of classic film stocks or add creative effects.
Remember to maintain the balance between enhancing your images and preserving their unique characteristics when editing your disposable camera photos. With a thoughtful approach to post-processing, you can elevate your disposable camera photography to new heights while maintaining the charm and authenticity that makes these photos unique.
Conclusion: Best Disposable Camera Hacks
We've explored 10 amazing disposable camera hacks to help unleash your creativity and capture truly unique shots. From hacking the flash and creating double exposures to experimenting with DIY filters and textured backgrounds, these hacks open up a world of possibilities for your disposable camera photography. Remember, the key to success lies in experimentation and embracing the unpredictable nature of this medium.
As you try out these hacks, remember to have fun and enjoy the process of creating one-of-a-kind, nostalgic images. Whether you're a seasoned photography enthusiast or just looking for a new way to document your memories, disposable cameras offer an exciting and accessible way to explore your artistic side. So, grab a disposable camera, put these hacks to the test, and start creating unforgettable images today!