You might be thinking, "What is the best way to protect my photos online?" or "How can I make sure that no one steals my images and uses them for their purposes?".
The internet is a beautiful place to share your photographs with the world. As social media has grown, it's become more and more common for people to post their photos online without any issue or concern about what happens next. But whether you are sharing images of your first client on Facebook, Instagram, or Twitter, there are ways that someone can steal them from you.
You have spent a lot of time and money on taking the right photographs. You want to ensure that they appear in public places but still retain your copyright. It is crucial to protect them from being copied, used without permission, or even stolen.
How to Protect Your Photos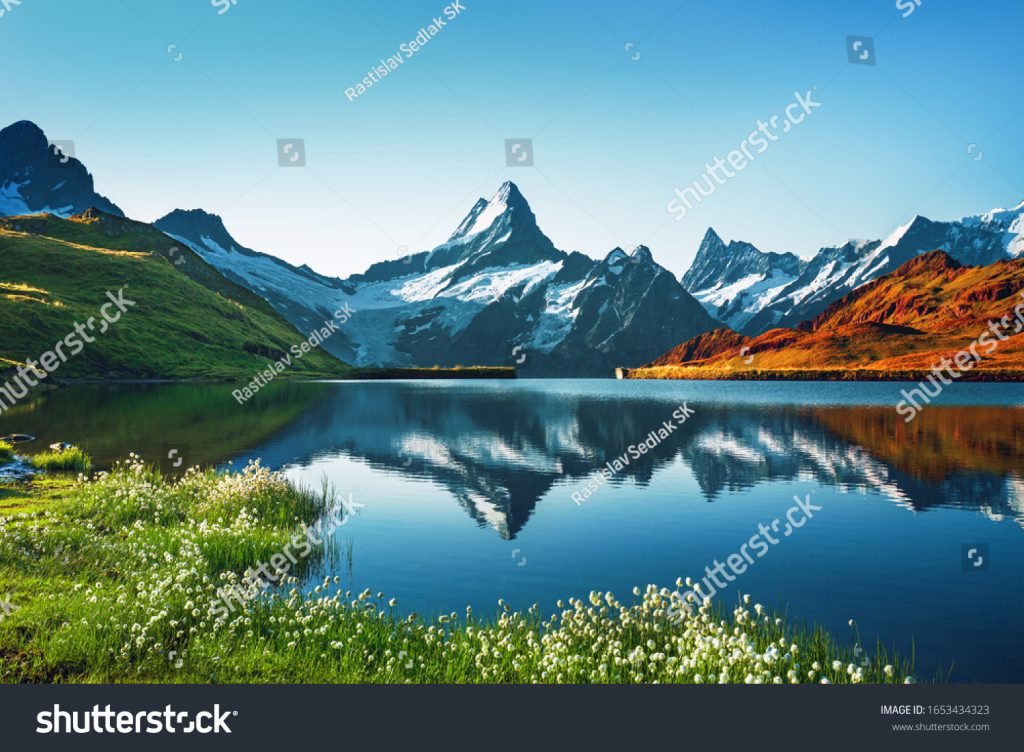 Use a watermark
While anyone can use a picture you take, it's essential to ensure that your work is protected. You've spent time composing the image and creating just the right lighting on your subject – without even thinking about it, someone else could be using your photo for their own personal or commercial gain. That's where watermarks come into play!
You can use watermarks for free with Pixlr. This application allows you to add text and images to your photos, and it also has a lot of editing tools that are useful for any photographer. Another great way to create your watermark is to use Photoshop or Gimp. You can access these programs online at Adobe Creative Cloud, which will allow you to log in and upload an image from anywhere.
For the best watermark effect, use a font that's easy to read. This helps people recognize your photos instantly. It is recommended to use a font that contrasts with the background so they're even more memorable, or, if you want them to blend in more with the photo, choose one which matches well. You can make it large and blocky for an eye-catching effect! Adding your logo is also a great way to brand and show your personality in these photos – try adding something quirky like a slogan or quote.
To make your watermark as visible as possible, place it in the lower right corner of your content. This guarantees that those on social media and blogs will not only be easily seen but also that people will see what you have created without being distracted from the main point.
Add a digital signature to your images
The best way to add a digital signature is to use an application such as Adobe Photoshop or Elements. Essentially you are adding your signature as a watermark on top of the photo so that no one can remove it.
One way to protect your photos is by adding an invisible signature to them. You can do this with available special software. There are a few different software out there that allow you to add these signatures, and they're easy to install on any device!
SignMyImage

Icemark

OpenStego

Steganography

Digimarc Guardian for Images 
Keep your photos private
One of the best ways to ensure that your work is protected from copyright infringement and misuse is by keeping it private. This doesn't mean you can't share it with anyone, but rather that no one outside of your circle will have access to it unless you give them explicit permission.
Set a strong password and don't share it with anyone else. Don't use a password that's easy to guess. Your password should be at least eight characters long, include upper and lower case letters, as well as numbers and symbols!

Put copyright info on the photo or in the metadata
If you plan to put your photos online, there's a good chance you'll be using Instagram. If so, and mostly if you're posting professional work or work that belongs to other people, please make sure you include the appropriate copyright information in either the photo caption or the image's metadata.
If you have created a work that you want to be protected, the first step is to register with the U.S Copyright Office. It's essential to include your name, contact information, and date of creation. It's also necessary to keep a list of all your works and their corresponding dates. Use the Creative Commons license if you want to allow others to use your photos for free.
Use advanced barcoding services
A few barcoding services out there, like Digimarc, adds a layer of invisible barcoding to digital photos. How they work is that a tiny amount of digital noise is applied to your image in a hidden pattern. Think of it as a digital fingerprint that you can trace from anywhere on the internet.
Usually, you have to pay for this kind of digital service. Expect to pay upwards of $100 to protect a couple of thousand photos at one time. The service crawls the net and reports back places found elsewhere. If some random person uses it halfway around the world, you will be notified where it is being used.
Of course, if you don't want to pay for this kind of service, you can manually reverse image search your photos on Google. However, the bonus to using the service is that if you wanted to take someone to court, you'd have proof of ownership with the digital barcode service. Though, keeping RAW or high res photos on hand is best, either way, so you have evidence even if you don't buy this type of service. Either way, it would be smart to use a watermark with the digital barcode for a better outcome.
Stop sharing high-resolution files if you already have
Repeat after me – it's NOT safe to share a high-resolution photo. When you do, someone can easily steal your high-resolution file if it's on display. Then, they can post your file anywhere on your own on the internet. It would also be harder to prove you own the original photos if they have the same high-resolution files.
You might use a service behind the scenes, which requires you to send high-resolution photos, but only show lower resolution photos on the web but print out high-resolution images. That's perfectly fine. But it's a good idea not to upload a photograph with more than 1600 pixels online, which isn't a good enough resolution if someone wants to print your photos without the rights to them.
Compress the photos you plan to upload
Compressing the images you upload can reduce your photos' quality, so other people can't access the high-quality versions. You can do this by doing the following in Photoshop:
Go to file>export>save for web

Export at 60 percent JPEG quality
That way, people will be minimal on what they can do with your photos.

Read the terms and conditions on websites you upload your photos to
Image sharing websites like Flickr are tricky. When you submit your photos, they may have you submit them on a Creative Common license. This means that they'll allow you several rights, but you're not entitled to revoke the consent if you decide to go elsewhere with your photos. Sometimes these sites will enable this Creative Common license. So, always double-check the terms or any options; they may automatically check the box for you on the page. You can instead select, All Rights Reserved so people can't use your photo.
When you upload to other sharing sites, be aware of any embedded sharing scripts that might take your photos, so you see them on other sites. If you have already, you can always remove the images on your own that will remove the embedded photo from other sites. Either way, always read the fine print on any website you choose to upload to.
Steps to take when someone steals your photos
There might come a time when someone steals your photos, even with some of these steps in place. You may feel powerless when someone uses your images to gain clout or profit. Maybe it's an influencer stealing your photos for more followers. Or it could be someone using your talent when they have none.
Here's what you can do when your images are used without your consent:
Find their contact information
Websites and Instagram profiles usually have an email or business address. Look on the website's menu or footer. You can also look for a contact page, link, or fill-out form. If neither have contact information, put into Google the website address and "contact email" with quotation marks. If that doesn't work, run a domain name search to see if their information comes up. Though, some people pay to block their data from being public.
After you find the information, contact them. You probably won't get a payment out of contacting them about their copyright infringement. However, it would help if you always asked them to remove the image. Sometimes media companies take pictures of people. Find the contact information for the editor and contact them in this case.
Contact the person or people who stole your images
Now's not the time to dilly-dally. Make strides to get the problem taken care of as fast as you can. Take screenshots of the evidence that they're not correctly using your photos. Check out the cache on the page on Google if the image is removed before you can collect your evidence.
Double-check the infringement allegation to make sure your claim is valid. For instance, if your images are to be sold on stock websites, they might have the proper right to use the photos. They may have accidentally forgotten to give you credit.
If your claim is accurate, then go along with the email. Don't give away any hints of anger. Just be professional and business-like. Introduce yourself as a photographer and include your screenshots. Present the facts and offer a solution for them to remedy the situation.
You probably shouldn't ask for money unless they're profiting a great deal from the images, and you have proof to back it up. Otherwise, let them know that copyright infringement is illegal. And politely ask for the image or images to be removed as soon as possible. You can also invoice them if they decide to continue using the photos. But that is a scarce chance. 
How to write an invoice for image rights
When you write an invoice, write out your regular fee to sell your work online. This isn't a time to inflate your prices out of feelings of mistrust or anger. If you charge more than usual, you are less likely to agree with the other person. If you're not used to charging for your work. It's always better to look up other people's work on sharing sites and how much they charge to get an idea of how much you should charge. If the person doesn't respond to your request, please follow up a few times spread apart courteously.
What to do if you get no response
If you hear crickets and your email inbox is empty from your several follow-ups, then do take another step. You can always go on social media and call the person out. You can start by direct messaging them. If no response, then comment on their public post. If you have a large following, you can tag them and share your experience on your page. The action usually comes in numbers, and others can help you share your voice about the transgression. Just remember to keep your cool if you get to this point. You'll want it to be your last resort.
Conclusion: How to Protect your Online Photography from Copycats
Whether intentional or unintentional, people will try and use your photography as long as they can for free. But there are steps you can take to protect your photos online. From watermarks to digital barcodes, you have options when it comes to protecting your photos online. If you haven't started protecting your creative work when sharing your photos with the world, you should start now. As you begin to have a process for protecting your images, it won't be tedious, and it'll be a regular part of your photography career.