As a photographer, you're probably looking for a certain aesthetic. At present, knolling is more popular than ever, even though you've never heard of the term. What knolling is, you likely refer to as "flat lay" in photography. Knolling photography or flat lay photography is the most popular type of photography for advertising campaigns on social media, catalogs, and ecommerce websites. And they've been using this type of photography for years. It's so essential for reaching the right aesthetic. So, how do you achieve the perfect knolling photography?
Read as we cover the basics of knolling photography and find how you can make knolling photography look its best.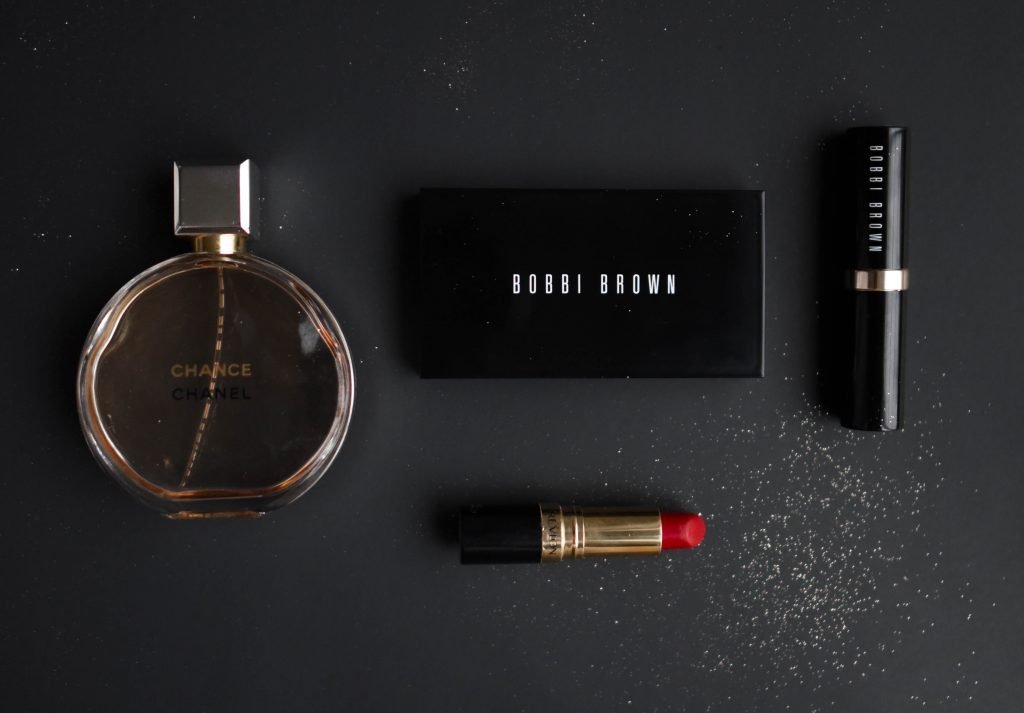 What is Knolling Photography?
Knolling photography is the arrangement of objects at 90-degree angles from one another. The camera is to be looking down at the arrangement of things from above to take the shot. When looking at a knolling photograph, you will see a symmetrical and aesthetically pleasing arrangement that showcases multiple objects all at once in the picture.
How Knolling Photography Got Started
Knolling has a long history. It all starts with a janitor at a furniture fabrication shop in Santa Monica. The furniture store was owned by Frank Gehry, a Canadian-American architect famous for his post-modern designs. Most of his buildings are worldwide attractions. He designed the Guggenheim Museum, located in Bilbao, Spain, and the Walt Disney Concert hall.
Frank Gehry's furniture sold a brand called Knoll, which was known for its angular furniture. Over time, it became trendy. A janitor named Andrew Kromelow would end his workdays by finding tools left out, creating order out of chaos. He then took the displaced tools and would arrange them on flat surfaces at right angles and take pictures. Inspired by Florence Knoll, an American architect, interior designer, and furniture design, Knoll furniture became what Andrew Kromelow referred to the arrangement as knolling.
An artist and sculptor who worked with Frank Gehry, Tom Sachs, popularized knolling and made it a work of his own. He took notice of Andrew Kromelow's photographs and created an art piece centered around knolling. He then introduced the phrase, "Always be knolling" (ABK) to be his motto for his studio rules. The trend had taken off by 1987 and took off from Los Angeles to New York and London to Paris. By 2009 it was an official popular trend under its other name, "flat lay."
Since then, photographers like Todd McLellan have made a living off of knolling. He's noted to have been collecting objects when he was a child and would make compositions all on his own. Todd McLellan is known for his series of shoots, seen in Popular Mechanics, using several objects to explore rudimentary mechanical sides of similar items. Other famous artists have celebrated knolling in their work since then, too. From outdoor displays to food art to fashion, you can find excellent knolling photography on Instagram and Creative Market.
Knolling Photography Examples
Since flat-lay photography is all the rage, photographers and social media users continuously share knolling photography pieces all the time. Many brands also use knolling photography for ads on social media and their websites. Here are some examples of types of knolling photography you might see online or on Instagram.

Food Photography
Food photography has had its moment in recent years. Restaurants, chefs, and at-home foodies share all kinds of flat lay photography. Flipping through your Instagram feed, it's almost impossible to miss the brilliant and colorful knolling food photography. This kind of photography is perfect for food influencers and foodies alike. It's also perfect for food brands and restaurateurs who want engagement on 'the gram.' You wish to incite hunger in your viewers' minds. The best way to do this? Open up Lightroom or Adobe Photoshop, use presets, or make your own presets with great detail and contrast aesthetically pleasing to your feed.

Fashion and Beauty Styling
Fashion and beauty influencers are everywhere, as are the brands behind the products. Flat lays take a lot of energy, but those who style their products with the correct organization and 90-degree angles are sure to garner attention on any media they choose to post their knolling photography. Again, utilize Photoshop and Lightroom to bring colors out, mute colors, and edit them to your liking and feed aesthetic.
How to Do Knolling Photography
There are a few steps to knolling photography. It will take practice. When you take knolling photography, it's best to use a solid background like white or black so your viewer can easily see the subjects in your photos. Doing so will make your image aesthetically pleasing while still reading information to your viewer's minds about your subjects. Here are some more tips for capturing the perfect knolling images.
Have a Method of Organization
When Andrew Kromelow started to arrange the objects he was using, he used his method of organization. It doesn't matter what your method of organization is, as long as you use those 90-degree angles we talked about earlier. Start by arranging your objects in some pattern for a specific look or image you have in your mind. You are the creator of your knolling work.
Keep Things Organized Neatly
It's one thing to organize your knolling in piles, but you won't truly get the same principles that Todd McLellan and Tom Sachs use unless you neatly organize the subjects in your photos. Let's say you're organizing hotdogs, burgers, and fries for a drive-in advertisement. You might arrange your fries neatly surrounded by a hotdog or two on one side, using the 90-degree angles. Then, you'll have your arrangement for the burgers and mirror the fries on the other side. This kind of look is just one example of using knolling principles while keeping your work neat, organized, and aesthetically pleasing.
Use 90-Degree Angles
Always, always, always use those 90-degree angles to keep everything pleasing to the eye. If you need help on doing just that, use a T-square, a protractor, or check out some flat lay examples below. To get the camera at a 90-degree angle above the subject use the Neewer Pro C-Stand.
Excellent Examples of Flat Lays

DIY Knoll Flat Lays
The magic of knoll photography is that it's all pretty much DIY. Find some everyday objects, a solid background, and start arranging. There are limitless possibilities!
For more examples, click here  and here.