When it comes to capturing the fast-paced and exhilarating moments of a hockey game through photography, choosing the right camera gear is crucial. The right equipment can make all the difference in capturing those thrilling goals, epic saves, and intense player expressions. In this article, we will delve into the world of hockey photography and explore the essential camera gear needed to freeze those memorable moments in time.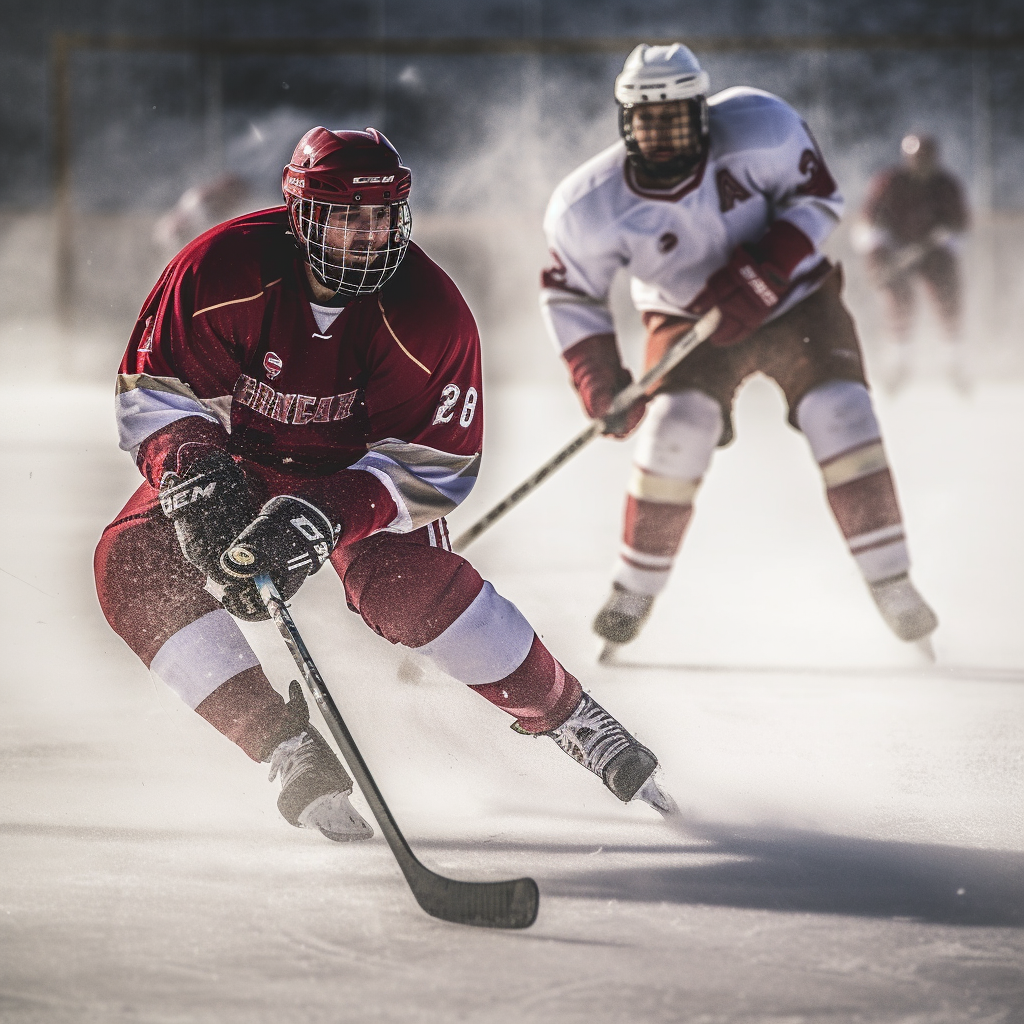 The Importance of a Good Camera Body
At the heart of any great hockey photograph lies a high-quality camera body. The camera body determines the overall image quality, focusing capabilities, and low-light performance. For capturing the fast action on the ice, a camera with a high burst rate is essential. This allows you to capture multiple frames per second, increasing your chances of getting that perfect shot when the puck hits the back of the net or a player makes a game-changing move.
Lens Selection for Hockey Photography
Once you have a reliable camera body, the next consideration is selecting the right lenses for hockey photography. The choice of lenses greatly impacts the composition and overall visual impact of your images. A versatile zoom lens, such as a 70-200mm f/2.8, is highly recommended. This lens allows you to capture both close-up shots of players' facial expressions and wider shots of the entire rink. The wide aperture of f/2.8 ensures excellent low-light performance, enabling you to freeze the action even in dimly lit arenas.
The Magic of Prime Lenses
While zoom lenses offer flexibility, prime lenses are known for their exceptional image quality and wide aperture capabilities. Prime lenses with focal lengths between 85mm and 135mm are popular among hockey photographers. These lenses allow you to isolate players from the background, creating stunning portraits with a pleasing bokeh effect. Additionally, their wide aperture allows for faster shutter speeds, reducing motion blur and capturing the fast-paced action with clarity.
Tripods and Monopods for Stability
Stability is crucial in hockey photography, especially when using longer lenses. Investing in a sturdy tripod or monopod can significantly improve the sharpness of your images. Tripods provide excellent stability, allowing you to capture perfectly focused shots during those critical moments of the game. Monopods, on the other hand, offer more mobility, making it easier to track the action across the rink. Choose the option that best suits your shooting style and preferences.
Accessories to Enhance Your Hockey Photography
In addition to the core camera gear, there are several accessories that can enhance your hockey photography experience. Here are a few noteworthy ones:
1. Battery Grip
A battery grip serves a dual purpose. It not only provides extra battery life but also improves the ergonomics of your camera, making it easier to hold during extended shooting sessions. This is especially useful when capturing a full hockey game, ensuring you don't miss any crucial moments due to a drained battery.
2. Memory Cards
When photographing a fast-paced sport like hockey, you'll be capturing a large number of images in a short span of time. It's essential to have fast and reliable memory cards with ample storage capacity. Look for high-speed SD or CF cards that can handle continuous shooting and provide quick write speeds, allowing you to capture those fleeting moments without delay.
3. Rain Cover
Hockey games often take place in indoor arenas, but outdoor events are not uncommon. It's always wise to be prepared for unexpected weather conditions. A rain cover designed for your specific camera model can protect your gear from rain, snow, or dust, ensuring you can keep shooting no matter the elements.
Conclusion
Choosing the right camera gear for hockey photography can significantly enhance your ability to capture stunning images that truly convey the excitement and intensity of the game. By investing in a high-quality camera body with a fast burst rate, you can freeze those split-second moments that define hockey. Pairing it with versatile zoom lenses and prime lenses with wide apertures allows you to capture both the action on the ice and the emotions on players' faces.
To ensure stability and sharpness in your shots, consider using tripods or monopods. These accessories will help you maintain steady control over your camera, especially when using longer lenses. Additionally, accessories like battery grips, memory cards with high-speed capabilities, and rain covers will provide convenience, reliability, and protection, allowing you to focus on capturing the game without any distractions.
Remember, when choosing camera gear for hockey photography, it's essential to strike a balance between functionality, image quality, and your personal shooting style. Experiment with different lenses, explore various angles, and adapt to the changing dynamics of the game. Embrace the challenge of freezing those decisive moments and let your passion for photography merge with the thrilling world of hockey.
So, whether you're capturing the joy of a goal celebration, the determination in a player's eyes, or the intensity of a hard-fought battle on the ice, the right camera gear will be your trusted companion. Invest wisely, practice diligently, and let your hockey photography tell stories that resonate with viewers and bring the spirit of the game to life.