Travel photography is a fantastic way to capture memories from your adventures. But carrying a camera around the city can sometimes make you look like a tourist, attracting unwanted attention or making you a target for pickpockets. This article will explore various ways to carry your camera and keep your gear safe and secure without looking like a tourist.
Choosing the Right Camera Gear
Compact Cameras vs. DSLRs and Mirrorless Cameras
As a travel photographer, the type of camera you use can significantly impact how conspicuous you appear. A more miniature, compact camera might be less noticeable than a big DSLR or mirrorless camera. If you are walking around taking photos, consider a more miniature camera, like a Nikon Coolpix or a Sony RX100, which is small enough to fit in your pocket.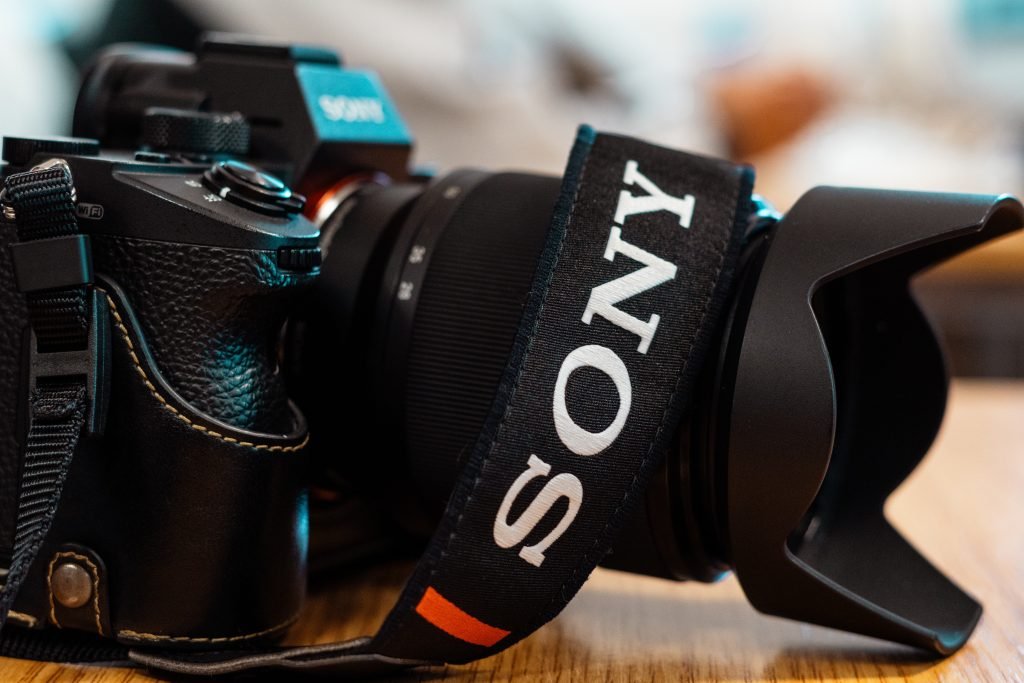 Discreet Camera Straps and Holsters
Camera straps can be a dead giveaway if you're a tourist, especially those with DSLRs and mirrorless cameras. Swap out your manufacturer-branded camera strap for a minimalist, unbranded strap. Consider one with a wrist strap or a cross-body sling, which can help keep the camera close to your body and minimize jostle.
Protective Cases That Don't Look Like Camera Bags
Using a camera bag that doesn't look like a camera bag can help you blend in while keeping your camera safe. Look for a small bag or backpack with padded compartments for your camera and lens, extra batteries, and other photography gear. A backpack with a quick-access compartment can be handy, allowing you to keep your camera out and ready to use without attracting attention.
Dressing Appropriately
Researching Local Fashion and Customs
Before you travel, research the local fashion and customs of your destination. Dressing like an ex-pat or a local can help you blend in and avoid looking like a tourist. Neutral colors and patterns are also a good choice, as they tend to be less conspicuous.
Avoiding Clothing and Accessories That Scream "Tourist"
Certain clothing items and accessories can make you look like a tourist no matter where you go. Items like fanny packs, cargo shorts, and white sneakers can attract attention and signal that you're not from around the area. Instead, opt for more inconspicuous clothing and accessories that won't draw attention to you or your camera equipment.
Mastering the Art of Discreet Photography
Using Your Camera's Silent Mode
Many DSLRs and mirrorless cameras have a silent mode that reduces the camera's noise when taking a photo. This can be particularly helpful when you're in quiet places like art galleries or places of worship.
Practicing Stealthy Shooting Techniques
As a travel photographer, learning how to take photos without paying attention to yourself is essential. This might mean using the camera's LCD screen instead of the viewfinder or shooting from the hip. Experiment with different techniques to find what works best for you.
Composing and Capturing Images Quickly
The less time you spend with your camera out and visible, the less likely you are to draw attention. Learn to compose and capture images quickly to minimize your camera's time in the open.
Adopting a Non-Touristy Mindset
Being Aware of Your Surroundings
When you're taking photos, it's easy to become absorbed in your camera and forget about what's going on around you. Ensure you're always aware of your surroundings, especially when using your camera in crowded or unfamiliar areas.
Respecting Local Culture and Customs
As a visitor, you must respect the local culture and customs of the places you visit. This might mean not taking photos in certain areas or of specific subjects. By being respectful, you'll be less likely to stand out as a tourist and more likely to blend in with the locals.
Engaging with Locals and Asking for Permission When Necessary
If you plan to take photos of locals, asking for their permission first is always a good idea. This not only shows respect but can also help you avoid looking like a tourist. Additionally, engaging with locals can provide you with unique photo opportunities that other tourists may not experience.
Utilizing Alternative Camera Options
Smartphone Photography Tips
In some situations, using your smartphone as your primary camera can be a discreet alternative to carrying a DSLR or mirrorless camera. Modern smartphones have come a long way and can produce high-quality images. When using your smartphone, hold it securely and consider using a wrist strap for added safety.
Action Cameras and Their Discreet Nature
Action cameras, such as GoPros, can be discreet for capturing your travels. They're small, lightweight, and easily mounted on various surfaces, including your body or gear. This can help you capture unique perspectives without drawing attention to yourself as a photographer.
Benefits of Instant Cameras
Instant cameras, like the Fujifilm Instax series, offer a fun, low-profile way to capture memories during your travels. While they may not provide the same image quality as a DSLR or mirrorless camera, they're easy to use and can be a great conversation starter with locals.
Storing Your Camera Safely and Discreetly
Packing Your Camera in a Regular Backpack or Purse
A regular backpack or purse with a dedicated compartment for your camera and lens can be an inconspicuous way to carry your gear. Look for bags with padded compartments to keep your camera safe and secure, and ensure the bag is comfortable to wear for extended periods.
Using a Dedicated Camera Bag That Doesn't Look Like One
Cameras are designed to look like regular bags while offering enough protection and organization for your camera equipment. Consider getting one of these bags to help you blend in while keeping your camera safe and organized.
Utilizing Hidden Pockets and Compartments
Some clothing items and bags have hidden pockets and compartments that can be used to store your camera and other valuables. These can be a great way to keep your camera close at hand and secure without drawing attention to yourself.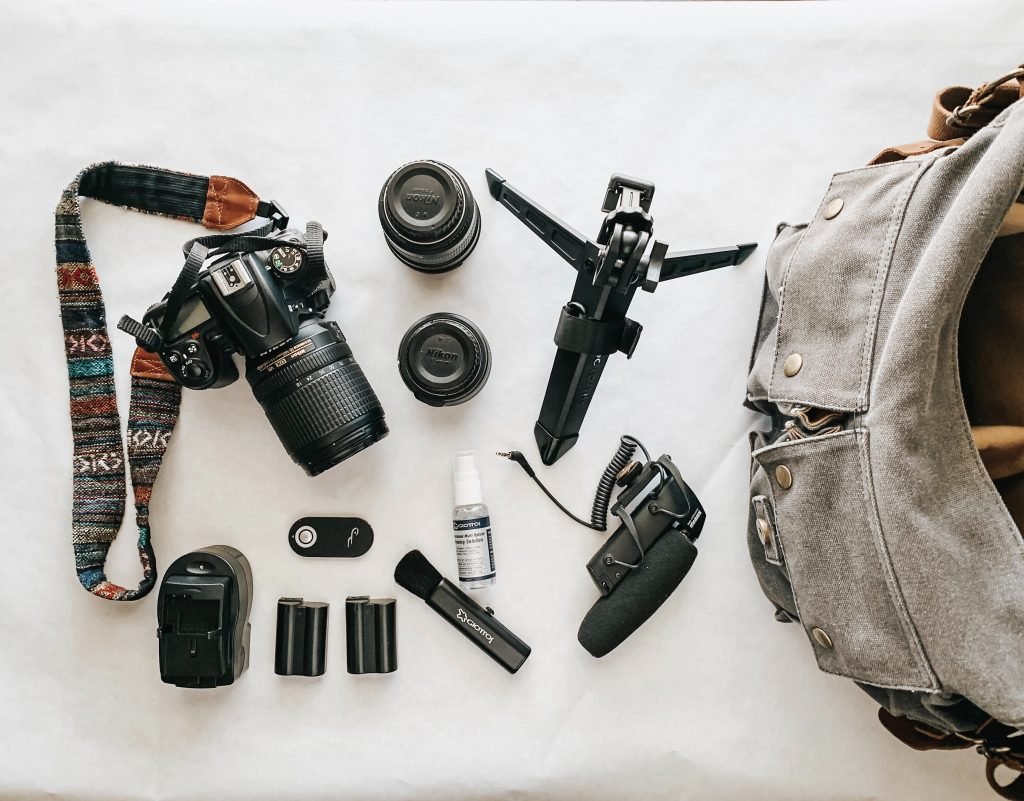 Tips for Traveling with Camera Gear
Packing Your Gear
When packing your camera gear for a trip, choose a bag that offers enough space for your equipment while remaining compact and easy to carry. Organize your gear to allow easy access to your most frequently used items, such as your camera and a versatile zoom lens like the 24-105mm.
Managing Multiple Cameras and Lenses
If you're a professional photographer or prefer to travel with multiple cameras and lenses, consider using a modular camera bag system or investing in a versatile zoom lens that can cover a wide range of focal lengths. This will allow you to carry less gear while still having the flexibility to capture various shots.
Protecting Your Gear
Keeping your camera gear safe while traveling is crucial. Store your equipment in padded compartments, and avoid leaving your gear unattended or placing it in overhead compartments on public transportation. If you need to set your camera down, always keep it within your line of sight, or secure it to a fixed object using a security cable.
Maintaining Your Gear
Travel can be tough on camera equipment, so taking care of your gear during your trip is essential. Regularly clean your camera and lenses, and be prepared to deal with potential issues like dust or moisture. Carry a small cleaning kit, including a microfiber cloth, lens cleaning solution, and an air blower to keep your gear in shape.
Insuring Your Gear
Before you embark on your travels, consider insuring your camera equipment. This can provide you with peace of mind and financial protection if your gear is damaged, lost, or stolen during your trip. Make sure to read the fine print of your insurance policy to understand exactly what is covered and any limitations that may apply.
Conclusion: How to Not Look Like a Tourist with a Camera
There are several ways to carry a camera without looking like a tourist. You can enjoy your travels by choosing the right camera gear, dressing appropriately, mastering discreet photography techniques, and adopting a non-touristy mindset.
Frequently Asked Questions (FAQ)
How do you carry a camera while traveling?
Carrying a camera while traveling can be done in several ways, including using a compact camera or a camera strap, dressing appropriately, and using a regular backpack or purse with dedicated compartments for your camera. Staying aware of your surroundings and respecting local customs is also essential.
What is the best way to carry a camera on vacation?
The best way to carry a camera on vacation depends on your preferences and camera type. Some options include using a compact camera, a discreet camera strap or holster, a wrist strap, or a cross-body sling. Consider using a bag that doesn't look like a camera bag or a regular backpack or purse with padded compartments to keep your camera safe and secure.
How do you carry a DSLR while walking?
A DSLR can be carried while walking using a comfortable camera strap, such as a cross-body sling or a wrist strap. This keeps the camera close to your body, reducing movement and making it less noticeable. You can also use a regular backpack or purse with dedicated compartments for your camera and lens, allowing you to access your camera when needed quickly.
How do you travel with an expensive camera?
Traveling with an expensive camera requires additional precautions to keep your gear safe. Some tips include:
Storing your camera in a padded compartment within a regular backpack or purse or a dedicated camera bag that doesn't look like one.
You are using a camera strap or holster to keep your camera close to your body.
Insuring your camera equipment to protect against damage, loss, or theft.
You are staying aware of your surroundings and keeping your camera supervised.
You are regularly cleaning and maintaining your camera gear throughout your trip.